This year's fall leaves were the best ever. Lorne and I took two drives to soak up the yellow and gold beauty: to Hudson's Hope and Chetwynd; then a few days later to Kelly Lake and back by Tumbler Ridge. May you and yours have a happy Thanksgiving Day.
Mental Health Day
October 10 is World Mental Health Day. It dawned on me that there are some simple things we seniors can do to contribute to mental health and wellness.
1. If you are comfortable with your own aging that will set a good example for your children. They will not need to fear getting old if they see you laughing, learning and loving.
2. If you take an interest in your grandchildren and the things they enjoy, that will help them have self-esteem. And your life will be enriched.
3. If you keep up contact with your friends, your own problems will seem less special as you share them. As you comfort your friends about their problems, you will feel good about yourself.
---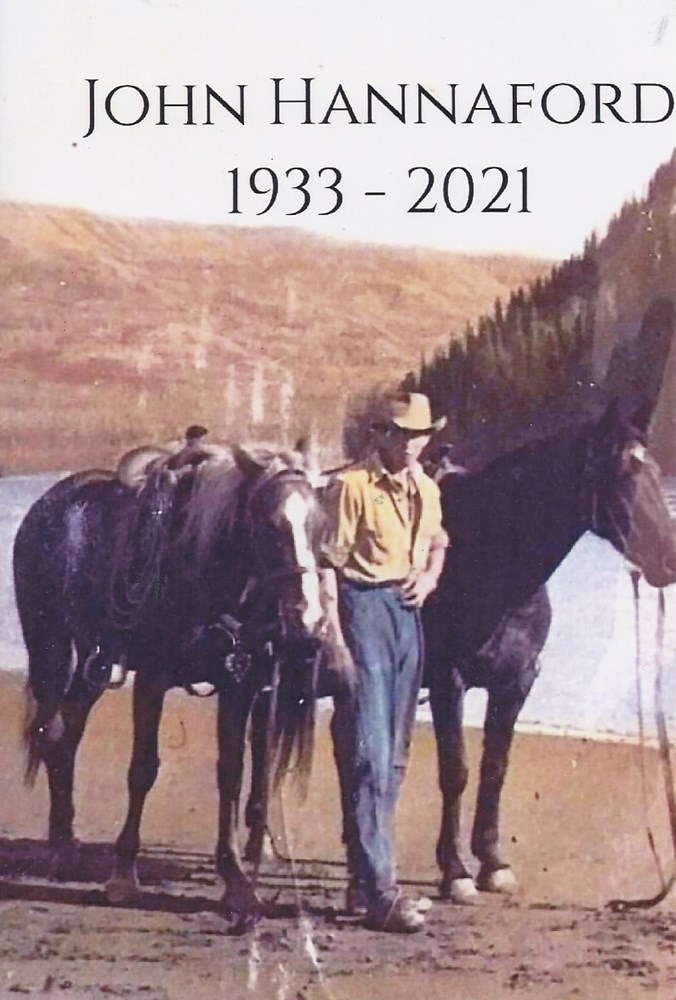 ---
John Hannaford
Lorne and I attended the outdoor gathering in honour of John Hannaford. It was held at John's ranch, which was a beautiful setting – hidden away off the Hudson's Hope highway. Three of John and Heather's children were there and they visited with everyone. The photo albums showed John's love of family and of nature.
Charlie Lake Cave Tse 'K'Wa
I did not get in on the visit to the cave on September 30, but Lorne told me that the internet has information. When I googled Charlie Lake Cave, I found several articles. The Treaty 8 Tribal Association article is clearly written and informative (treaty8.bc.ca/tsekwa). It says that if you have questions or want to visit the cave you can contact Diane Bigfoot at 250-785-7367. The Wikipedia article includes links to two scientific studies of the cave and surrounding area.
Flu shots
I was in a drug store recently and asked about flu shots. They said they would be available in middle or late October. When I learn about the public health clinics, I will let you know.
Learning the Lingo
This week's term is URL, which stands for "Uniform Resource Locator." A URL is the address of a specific webpage or file on the internet. For example, the URL of Alaska Highway News is alaskahighwaynews.ca.
Quote of the Week
"It takes courage to grow up and become who you really are." - E. E. Cummings
---
Ruby McBeth lives and writes in Fort St. John.