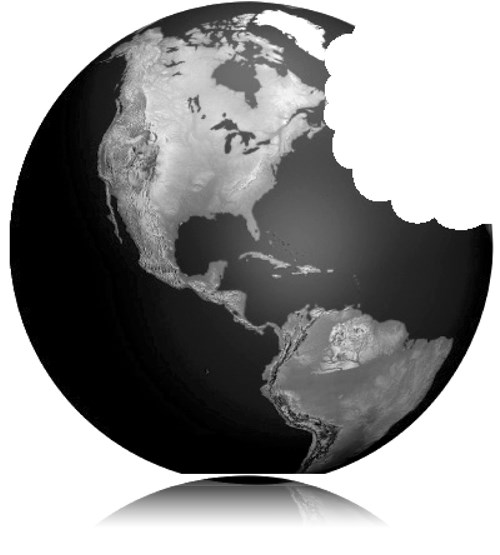 JAGGER JEST:We start this week's news chewing with an item for rock fans. Mick Jagger, who is already a great-grandfather, announced he will soon become a father again. This will be his EIGHTH child. Mick Jagger is so old I predict this latest kid will be born with gray hair and dentures.
BELLY BUTTON BULLETIN: According to an item on CBC, the fastest growing cosmetic surgery in Canada is belly button adjustment. Mostly "outies" who want to be "innies." I may get an extra belly button installed. One belly button just isn't enough to hold all my lint.
MEAL DEAL: Thanks to the reader who emailed me the item about the restaurant in Singapore offering a romantic meal for two for two million US dollars. I checked and it's true. The meal includes rare oysters, caviar and vintage wine. All for two million bucks. Ten bucks extra if you want cloth napkins instead of paper napkins.
ROBOT REPORT: Canadian airports may test robot security agents. Is this a good idea? If there's an electrical power surge when the robot is frisking you, you could get a squeeze injury in a very personal place.
WHY FLY: Canadian plane builder Bombardier will build a jetliner with extra wide seats for overweight passengers. How about a plane with wider washroom doors that overweight passengers can squeeze through without having their body greased by a flight attendant?
SAD NEWS:Hollywood producer Garry Marshall died last week at age 81. He created one of the greatest ever TV shows, Happy Days. Without Happy Daysthere would have been no Fonz. Today's youngsters think they are so cool. They will never be as cool as The Fonz. The Fonz would not text while riding his motorcycle. The Fonz would not take a selfie while combing his hair. The Fonz would not play Pokemon Go while flirting with Mrs. Cunningham.
PRINCE WINCE:In London, cute little Prince George turned three. Birthday gifts included a $7,000 rocking horse, a $2,000 puppy, a $23,000 playhouse, and other gifts totalling almost half a million dollars. Meanwhile, it was revealed Prince George already likes to play tennis. But he's just a little guy. So when he wins a match, his butler jumps over the net for him.
HOT ENOUGH?  Statistics show June was the 14th straight record hottest month. If our planet continues to get hotter, we may have to install an extra Equator.
DOOM DISS:Maybe you heard, there's a group that says the world will end on July 29. There's another group that believes the world already ended and we're all just carrying on in our subconscious minds for the sake of Facebook.
MAYONNAISE MAYHEM:Last week near Brampton, Ontario, a busy highway was closed after a truck flipped and spilled its load of mayonnaise. The cleanup took 12 hours due to the sticky goopiness of the mayonnaise. Gee, if only a truck had flipped nearby and spilled burger patties, buns, lettuce and tomato, I would have a nifty story. But it didn't. So I don't.
VERY VEGETARIAN:A new survey shows more Canadians are vegetarians than ever before. I ate a great meal at a vegetarian restaurant last week.  No, wait, that was a florist.
TURKEY TALE:After last week's attempted overthrow of the government the situation is calmer now in Turkey. People in Turkey are angry because they want democracy. They are angry because they want a higher standard of living. They are angry because they want a better name for their country.
FEUD FUN: The big showbiz gossip story of the week: Kim Kardashian is feuding with Taylor Swift. Maybe that's what I need to boost my career—a feud with a celebrity. Mick Jagger offered to feud with me, but I don't want to be accused of elder abuse.
Bob Snyder writes the satirical Chews the News column weekly. He can be reached at chewsthenews@fastmail.com.