The writ has been dropped and the race is on for your vote on Oct. 19. There have been more broad statements than policy pledges so far, but we take a look at where the parties stand on the future of energy in Canada. Information gleaned from party policy documents and media reports.    –PNN
- - - - - - - - - - - - - - - - - -
Conservatives
Conservative Leader and incumbent Prime Minister Stephen Harper may not be able to control the swings of global commodity prices, but he certainly can make the climate for resource development more favourable.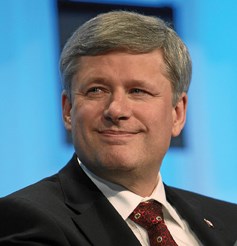 Harper's re-election would mean several things, perhaps most importantly that oil and gas exploration and pipeline development in Western Canada would remain on course. His re-election would also give him another term to push for Keystone XL, while moving the Energy East, Trans Mountain, Line 9 and Northern Gateway pipelines through the remaining regulatory channels. Another mandate would also allow him to bolster resource development in the Arctic.
Many of these projects face stiff opposition, and could be tied up in the courts. While Harper has yet to make any definitive energy pledges in this election campaign, Conservative policies generally favour easier trade and movement of energy products between borders, provincial or otherwise.
Harper will likely never introduce a carbon tax, and Conservative policy documents states the party believes tax incentives would improve energy efficiency for a cleaner environment.
If Harper is re-elected, his ability to accomplish these things hinge on two factors: first, whether he will have another majority government to push through legislation and regulations as easily as he's been able to do since 2011; and second, his diplomacy in working with the provinces, or even a minority government, to continue building his national energy plans.
New Democrats
NDP Leader Thomas Mulcair would bring a complete redesign to energy policy in Canada. He opposes Northern Gateway, has not taken a firm position on Keystone XL, but appears willing to support Energy East running from Alberta to Atlantic Canada.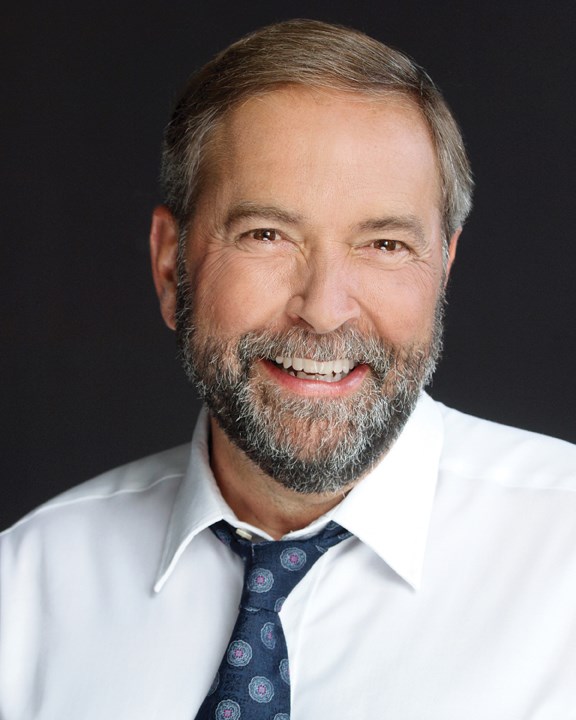 Indeed, Mulcair has hinted at support for expanding Alberta's oilsands. However, the support comes with a price. If elected, one could certainly expect Mulcair to develop and implement a more stringent and vigorous environmental regulatory process focused on a project's impacts on carbon emissions. 
 Mulcair has spared few words in opposing regulatory changes made under Stephen Harper, and would likely reverse many of them, including taking power out of the government's hand on deciding the fate of environmental assessments.
Mulcair has also committed to a two per cent reduction in the small business tax, from 11 to 9 to per cent, which would likely help out smaller, independent operators working in Canada's oil and gas patches. 
He has also expressed his desire to expand Canada's refining abilities to keep raw resources in the country as opposed to exporting them out and buying them back.
Liberals
The young son of former Prime Minister Pierre Elliot Trudeau, Justin Trudeau has already pledged to kill Northern Gateway, while throwing his support behind Keystone and Trans Mountain. He has yet made a public stand on Energy East.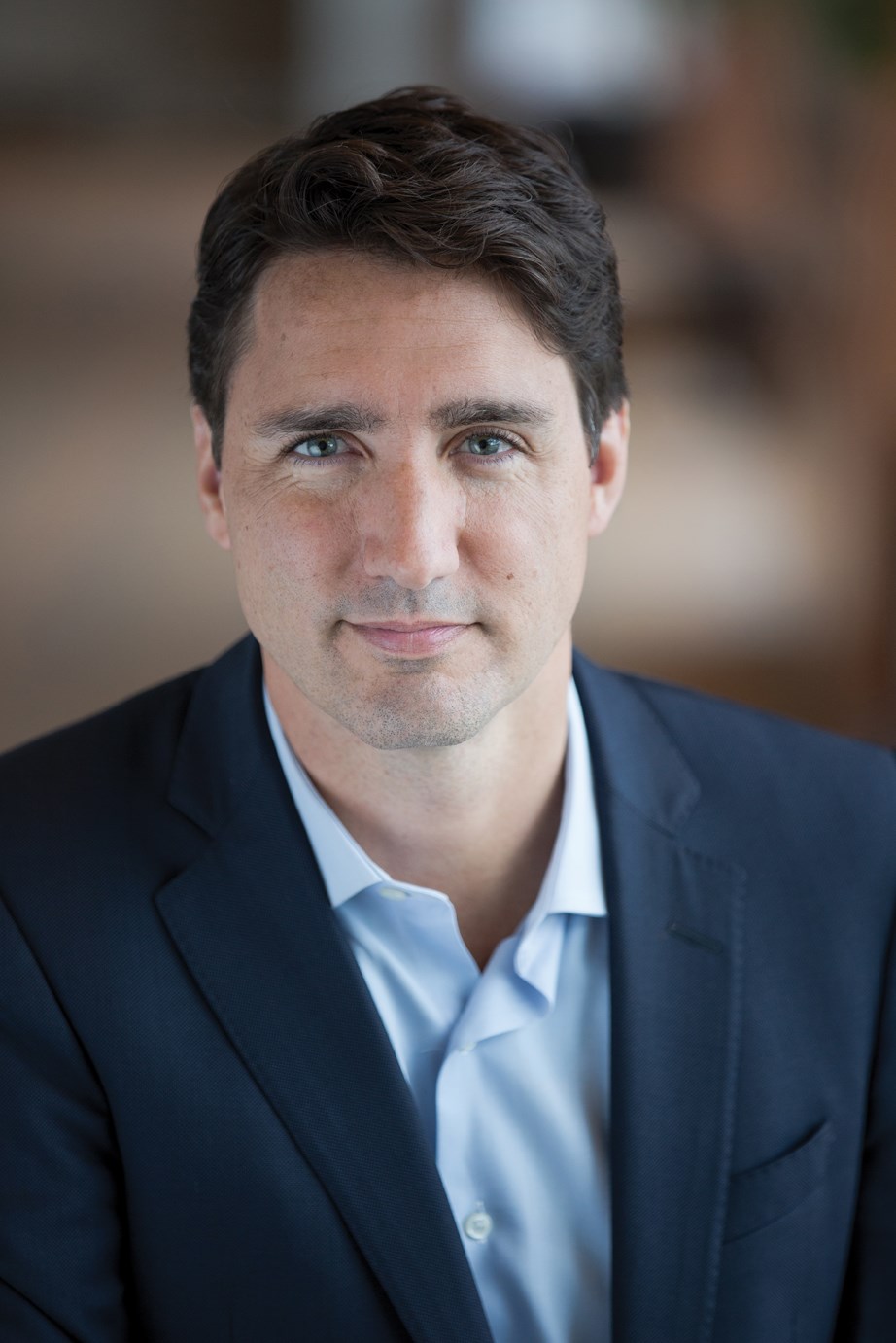 While the Liberal platform includes a national carbon reduction plan with co-operation from the provinces, along with the phasing out of subsidies to the oil, gas, and other fossil fuel industries, he has thrown his support behind West Coast LNG development. He opposes Northern Gateway because the project crosses paths with sensitive ecosystems, including the Great Bear Rainforest. Trudeau has said he supports increased oil tanker traffic in Lower Mainland ports, namely Vancouver. 
Still, Trudeau faced sharp words from northern B.C. politicians in fall 2014, after calling for more scientific study on hydraulic fracturing before expanding exploration and drilling of natural gas.
Like Mulcair, Trudeau has also pledged to revamp the National Energy Board, blaming the Conservatives for growing public distrust for energy projects. Trudeau believes including more meaningful participation into environmental assessments will restore trust in the system.
Greens
Love her or hate her, but Green Party Leader Elizabeth May, as lonely as she is as the Greens only MP in the House, has been making her voice louder when it comes to energy debate in the country.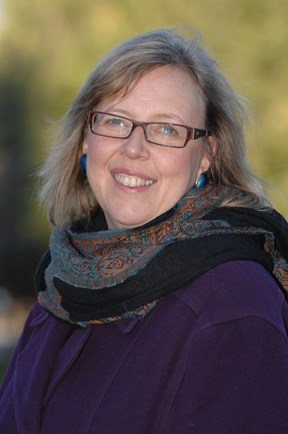 May opposes the Trans Mountain expansion. She believes public opposition to Northern Gateway is its harbinger of death, and believes most Canadians do not want Keystone to be built. She is skeptical about the Energy East proposal. She doesn't think fracking is good technology.
Much of the Green Party's platform focus on shifting to more clean energy products, from wind, solar, and hydro, to create more jobs than the oil and gas industries.
May has been critical of Canada's failure to meet international greenhouse gas reductions it has committed to doing. May would implement a revenue-neutral carbon fee and dividend program, with Canadians getting a yearly cheque in return. Under the Green plan, the fees would be collected at the well head or coal mine, and paid out on a per capita basis. 
The party also calls for the end of subsidies to fossil fuel industries.
- - - - - - - - - - - - - - - - - -
Sittin' on the fringe
Libertarian Party
Todd Keller is leading the Libertarian Party in Prince George-Peace River-Northern Rockies. The party's platform does not specifically delve into energy issues and development, however, the party does support strengthened property rights and say it would ensure individuals retain full ownership of the natural resources above and below their land. 
Pirate Party
Pirates propose utility corporations should meet, dollar-for-dollar, all public subsidies with private investment, and believe taxpayers should see returns for their subsidies before private investors are paid dividends. The party would encourage Alberta to use oil royalties for research into energy alternatives to move away from fossil fuels. This, they party says, would provide contingency against the boom and bust of oil. There are no candidates in northern B.C.
Christian Heritage Party
This party does not believe in man-made climate change, and believes carbon taxes/credit exchanges would diminish industrial capacity. The party would promote renewable energy alternatives, and that it would spend resources currently used to fight climate change to clean up air, water, and soil pollution. The party has a candidate running in Cariboo-Prince George.
Communist Party
This party would nationalize Canada's natural resources, assuming public control of extraction, production, and distributions. It does not support the Northern Gateway, TransCanada, Keystone, Line 9 and Energy East pipelines and would put a moratorium on shale gas development. It would also shut down Alberta oilsands, and say it would guarantee jobs for impacted workers in other industries and equivalent wages.