The Tse'K'wa Heritage Society has received a $300,000 grant to help develop a cultural museum at the Charlie Lake cave national historic site.

Funds are coming through the Northern Development Initiative Trust's Cultural Infrastructure program in order to welcome the public for interpretive experiences.

The outcome will be a new Indigenous cultural experience in the Fort St. John area, with construction including an outdoor amphitheatre, walking trails, interpretive displays and signage, as well as a heritage repository for artifacts, NDIT said.
"The T'se'K'wa Board of Directors and Doig River, West Moberly and Prophet River First Nations communities are very happy for the Cultural Infrastructure grant support," said Garry Oker, president of the Tse'k'wa Heritage Society.
"The grant will provide resources to develop infrastructure for safe public access to the site. These funds support our goal to preserve this National Historic Site and create an artifact repository and cultural interpretive center. We will work to create an important stop for locals to learn about their home region and tourists that travel the Alaska Highway. This is the culmination of an effort that has been in the works for years with the goal to create a world class historic site for learning about this important regional landmark."
Tse'K'wa means "rock house," and though well-known to local residents and First Nations, the cave was only discovered by archaeologists in 1974, and then excavated in the early 1980s.
Among the hundreds of artifacts found were a 10,500-year-old stone bead — the oldest example of human adornment in North America — spear and arrow points, harpoon heads, as well as bones from humans and various animals including bison and raven.
The artifacts tell stories of travel patterns and ceremonial practices, and make the cave one of the most significant sites on the continent.
Local First Nations, including Doig River, Prophet River, and West Moberly bought the land with the cave in 2012.
Along with preserving the cave site and protecting it from ongoing vandalism, the museum would be part of a broader effort underway to bring more visibility to local indigenous history through culture and public art.
The museum is planned to be developed in phases over five to 10 years, a timeline that will depend on funding.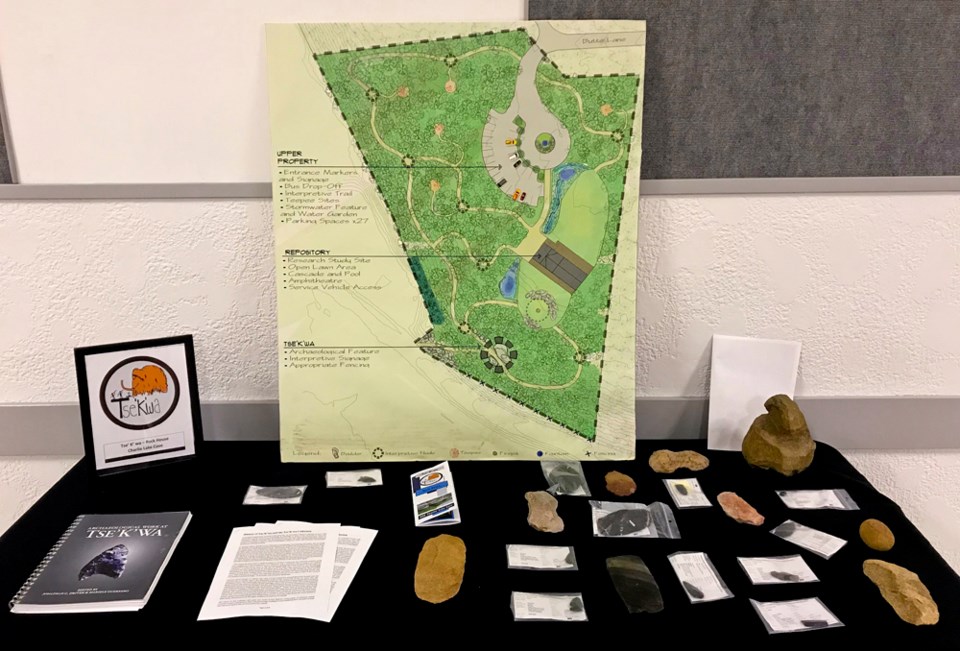 Email Managing Editor Matt Preprost at editor@ahnfsj.ca.