RCMP have made an arrest in the 2017 death of Troy Streeper.
Jessie Romeo Fougere was arrested and charged with manslaughter on Saturday, Dec. 8 at a home in Charlie Lake, North District RCMP said in a news release Monday.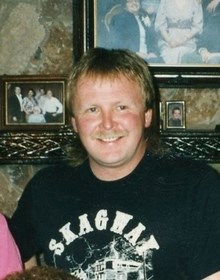 Streeper, 55, was found dead in Pouce Coupe on Feb. 16, 2017, and his death was treated as suspicious at the time.
The Dawson Creek RCMP and North District Major Crimes Unit had been investigating. On Friday, Dec. 7, Fougere was charged and a warrant for his arrest was issued, police say.
It led police to a home in Charlie Lake, where Fougere was arrested after an "extensive attempt" at negotiation before officers moved in and arrested him.
Streeper was from Fort Nelson but had been living in Dawson Creek at the time of his death. Fougere and Streeper were known to each other, police say.
According to an obituary, Streeper was remembered as a happy and busy person with a love for sports and a talent for woodworking.
Streeper grew up playing little league baseball with the Dawson Creek Knights of Columbus Yankees, and was a member of the South Dawson 4H club. He was also remembered as a trucker and a boater, operating the Clayhurst Ferry Crossing with his dad and hauling freight on the Liard River. 
Fougere had his first court appearance on Sunday, Dec. 9. He will appear in Dawson Creek court on Dec. 11. He has not been found guilty of the charge.
Email Managing Editor Matt Preprost at editor@ahnfsj.ca.