The COVID-19 vaccine has arrived in Fort Nelson, and the first doses have been given to health care workers and long-term care residents, Northern Health says.
Among the first people to get their shots were staff member Colleen Bates and long-term care resident Donnie Ross.
Northern Health says the first phase of immunization for the Fort Nelson area includes long-term care and alternate level of care residents and essential visitors, Fort Nelson General Hospital health care workers and medical staff, eligible residents of the Fort Nelson and Prophet River First Nations, and Fort Nelson residents over the age of 80.
Fort Nelson residents eligible for vaccination will be contacted directly to have an appointment booked, and calls started Jan.12, Northern Health said. Eligible residents will be contact based on the information currently registered with Northern Health and their doctor.
"The immunization plan developed for the North by First Nations Health Authority and Northern Health will focus on these priorities over the next three months as the vaccine supply arrives," Northern Health said. "Vaccine rollout will depend on the types of vaccine we receive, timing of supply, safe storage, and transportation requirements."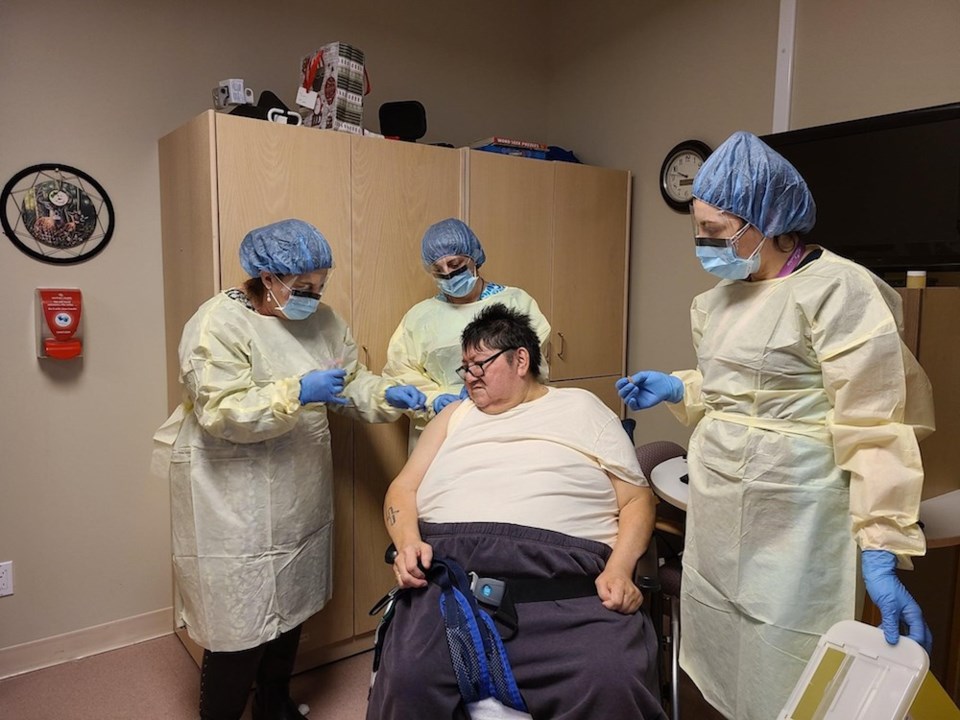 Email Managing Editor Matt Preprost at editor@ahnfsj.ca.