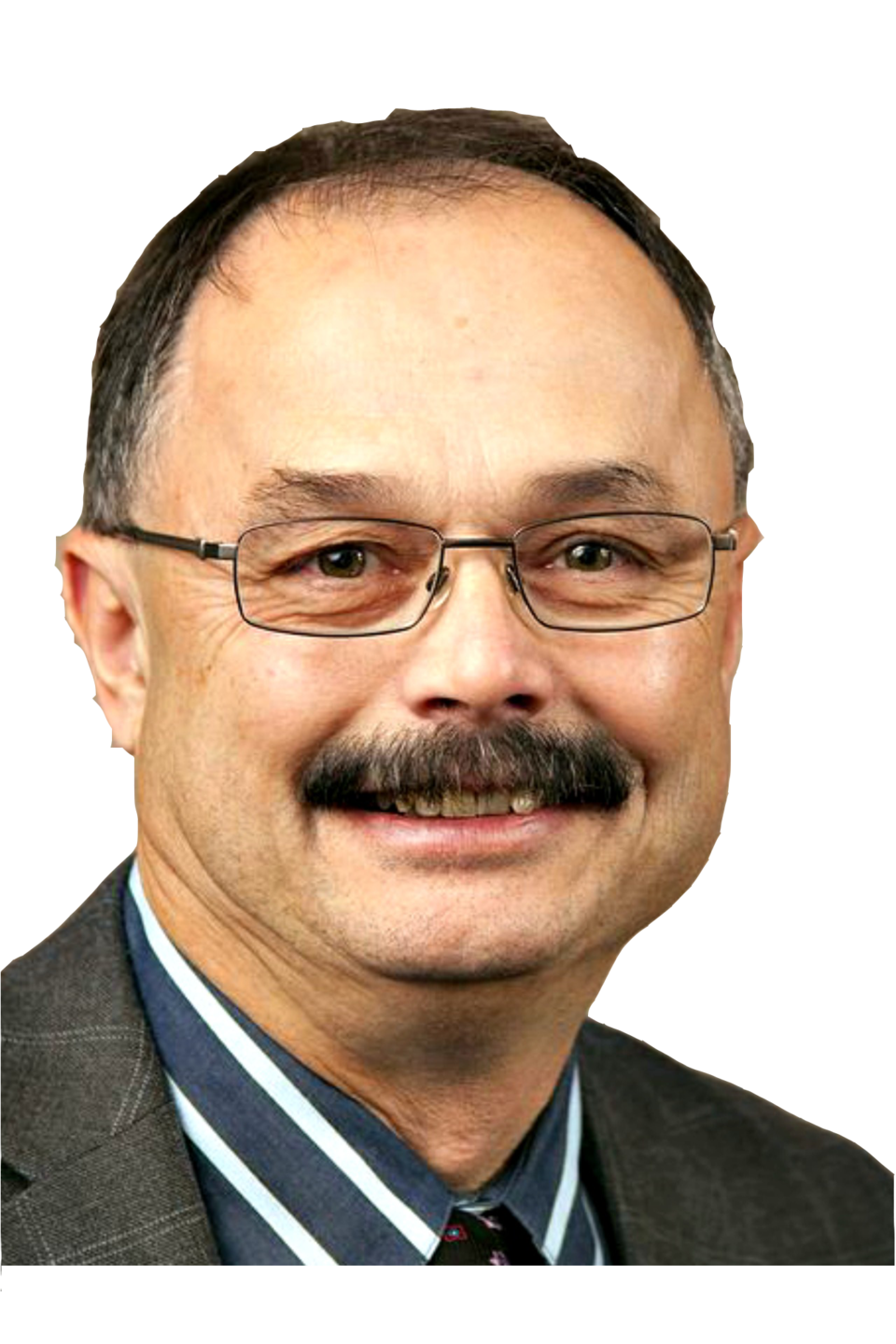 Honestly, I can't remember the first time I thought about it, but I was young, likely pre-teen, sometime in the late 1960s, and living a thousand miles away from its reality, on B.C.'s central coast.
I have always dreamed about going stone sheep hunting in B.C.'s Northern Rockies, a real hunt, a fully guided one, with horses, guides, cook and wrangler. A real-life mountain adventure.
My hunting and fishing adventures in the 60s meant either doing it myself in the confines of the Bella Coola valley, or dreaming about it as I read Alaska Sportsman, Outdoor Life, Field and Stream, Sports Afield or the hunting and fishing columns that used to be the norm in our big city newspapers. Reading those adventures by such great outdoors writers and enthusiasts such as Jack O'Conner of Outdoor Life or Lee Straight of the Vancouver Sun pointed me in the right direction, to our wilderness and eventually to the north.
There were not many movies about hunting and wildlife in those early days, and especially in a place like Bella Coola where we didn't have CBC TV until the mid-60s. But when the local movie theatre showed Gordon Eastman's movie High, Wild and Free (1968), the urge to go north and find a stone sheep became real. He did it, and not only did he do it, but his movie also featured him coming to Bella Coola and catching that 25-pound steelhead in the very river I fished. This was real.
Although I did not have YouTube, internet, or Wild TV to keep me going, there was CBC and BC Hydro's sponsorship of 'Tommy Tompkins' Wildlife Country' series in the early 70s. I watched as Tommy tromped around northern B.C. with his camera and seeing all those pictures of northern B.C.'s wildlife cemented it.
This was my dream: go north and go on a fully guided stone sheep hunt.
More than 50 years of water went under my bridge between those early days and 2020. I lived in Atlin, went sheep hunting, saw them, but was never successful. I lived in the Yukon, went Dall sheep hunting and was twice successful. I did my time as a big game guide and watched others harvest their sheep, but never me. I moved to Chetwynd and went up north backpacking with my brother and watched him get his stone ram.
I always talked about it, always dreamed about it, and then along came 2020, the year of the pandemic.
I talked to an outfitter who said yes, he could probably take me, call back later and he would confirm. I called back, texted back, emailed back, and nothing. Knowing that no foreigners could come to B.C. for hunting, and knowing that most all outfitters had openings was frustrating. I never did figure out why that guy left me hanging.
While waiting for that response, I bought a new gun, a much lighter one with a high-power scope. Still waiting until Karen says, "You better go as if you don't you will die talking about it."
So, I bit the bullet, moved on, texted my friend and local guide outfitter Sean and asked: "Can you take me sheep hunting?"
"You bet, got room. When do you want to go?"
"Late September, early October, after elk season and when the north is still in its full fall splendour, when mountain sheep have their early winter coat. When most of them southerners have gone south."
"OK," and it was set. "Be here on September 30th and into the mountains you will go."
"Hey Karen, this would be a great birthday present. You buying?" I don't need to repeat her answer.
Now, I tell my hunting buddies that I am going on a fully guided stone sheep hunt.
"How much?" they ask.
"Lots, and that is a rough estimate" I respond. "But it is worth it. It is my dream, and it is the last item on my bucket list. And besides, why leave it behind for the kids to spend on their own hunt?"
For the record, my bucket list had a short list of three: Find a girl and marry her (worked out so well that I did that more than once!); Go to Chile to catch a brown trout (did that and spent three glorious days being guided around Patagonia chasing brown trout); and my stone sheep hunt.
For those that understand guide outfitting in northern B.C., it is not cheap; neither are pickups, but we can always seem to find the money to buy one.
I know there are good reasons for that cost, and understand that in real life one gets what one pays for. I also know that the average Do-It-Yourselfer goes three or four times before figuring it out. Unless one wishes to carry all that you eat, sleep on the ground in a small tent, search for that secret spot a stone ram might be hiding in, and be in the top 1% for fitness, then one must pay the cost. Fully stocked and heated cabins, maintained trails, horses and tack, guides, wranglers, cooks and all the gear to fully support a paying guest is not cheap.
A guided hunt in a wilderness area is also more than just a hunt; it is much more than just shooting an animal. It is a life adventure and one better be prepared to experience and enjoy every minute, every hour, and every day of the journey, as this may be a one and only.
It is also a whole bunch of sweat. Kind of like paying a personal trainer to keep beating on you all the while telling you to be happy, to enjoy the pain as the gain is worth it.
So other than for the adventure and the dream, why a guide outfitter? Why didn't I just work out a bit harder, go as a Do-It-Yourself and save a few thousand dollars?
I did it because I wished to be able to enjoy every minute of it, from the comfort of the back of a horse, sleeping on a bed, not having to cook dinner at midnight, not worrying about what is ahead or behind, and, having done backpack hunting before, knowing there is no comparing the two for someone that is now in their mid 60s.
I also did it because using a guide outfitter is one way to experience a part of B.C.'s outdoor history.
When one reads accounts of outfitting's early days and of their adventures in our wilderness, it made me wish to experience some of the same. I also did it so I could ride those same trails, climb those same mountains as O'Connor, Thompkins, and Eastman.
With payments made and dates confirmed, off I went for my annual September elk hunt with my lifelong friends and hunting partners. Two weeks roaming the Rocky Mountain foothills in search of elk put me in good sheep shape, and as a bonus, gave me meat for our freezers. Just had to leave one hanging until I got back from sheep hunt before cutting up.
Then it was time to get all the gear together. Gun, ammo, day pack, binoculars and spotting scope, cameras, hiking boots, rain gear, extra clothes, couple boxes of chocolate bars for energy, box of garden-fresh tomatoes and a bag freshly dug of potatoes as a surprise for the crew, and the pièce de résistance, a bag of my homemade elk jerky to sustain the energy output.
September 30 arrived, and I was up at o-dark thirty to drive north, meet the plane, fly to base, and meet my guide Kielee and cook/wranglers Scotty and Jesse. I met the "experienced" string, the old guys, and some of the last horses to be born here. Some have lived their whole life on this range, know the area and every trail, understand wolves and grizzly bears, and, in this year of the pandemic, a bit fat and lazy as there hadn't been much for work.
It was a beautiful late September day, sunny and well above freezing. Still a few yellow leaves on the trees, still green grass in the meadows. No snow on the mountains and no flies. Just the warm sun rays, squeak of the saddles, clip of hoofs, clink of shoes and the odd nicker, blow and fart, and as always when in the mountains, a bit of wind rustling through the trees and the ever-present sound of water on its way to the Arctic.
A perfect day for riding. Four or five hours and we would be to camp. This time of year, daylight til 6:30 p.m., and then darkness until 7:30 a.m.
Across rivers, through thick spruce forests, up hills, down hills, across hills, and, as always when heading away from home, the steady urging to the horses to keep going, speed up, stop the protest, we were not turning back.
Feels different from when I used to be in the lead. Now I'm the "dude" riding the sure-footed old horse, now the follower.
Off the horse to walk and stretch, back on to cross the creek or to catch up, and so the afternoon goes. Rest stops here and there, always looking to the peaks to see if we can spot that elusive ram. The never-ending breaking of branches and twigs hanging over the trail as one doesn't know when we will be through here in the dark.
A steady and peaceful rhythm that can be best described as a must to experience. Other than the odd stiff muscle and leg cramps, it's as relaxing day as one can experience.
Finally, horses pick up a bit of speed, they know camp is just around the corner. They know their packs are coming off and will soon get their bit of oats and turn to rest up and graze.
Camp is a one-room log cabin that sleeps four, with plastic windows ripped and torn as once again the grizzly has tried to get in. Barbed wire on the windows did the trick, but it didn't keep the porcupine, squirrel, or mice out, so we cleaned the cabin, split some wood and fill the box, start a fire, pack and heat water. The others unpacked, hung the saddles and blankets to dry, tied two horses for the night, chased the rest out to graze, most with bells and hobbles. Getting set for tomorrow, our first day of hunting.
Over dinner we had time to introduce ourselves.
Kielee, slim and athletic (ever seen a northern sheep guide that isn't slim?) Part of the outfitting family, been out here since she was a kid. Wrangling, cooking, and guiding for over a decade, normally out of a different camp and with a different string; her horses went back to town earlier than normal.
Scotty, a coastal guy, ex of boats and fish farms, still lives on the B.C. coast. Also, part of the outfitting family, came north to help with the work and now a regular. Loves the peace, tranquillity, and simplicity of the mountains and the horses. Jesse, on a youth work visa from New Zealand, was learning how to be a guide in B.C. University educated with an engineering degree, but now trying to figure out if this is a better way to make a living than with a desk and calculator.
And as always, two questions: "What kind of ram you looking for?" and "How far you comfortable shooting?"
"Forty-four inches," I say, knowing full well I will get that look, like, are you kidding me? I wait a second and then add, "Want a 44 magnum but will settle for a good mature one. Gun sighted for 200 yards, but OK to shoot out to 3."
Off it was to bed, guns by the side, just in case that grizz was still interested. Casually mentioned they don't be afraid to yell at me, as Karen says I snore.
So ended day one.
---
Evan Saugstad is a former mayor of Chetwynd, and is one of hundreds of thousands of hunters and fishers in B.C. He lives in Fort St. John.