Graduates in Hudson's Hope had the rare opportunity this year to celebrate their convocation live and in person.
Sarah Haagsman, Liam Lepine, John Herrington, Logan Trask, Zackary Deitner, Taylor Rowe, and Dimitry Gortman took to the stage this year as the graduating class of 2020.
The unique occasion was limited to under 50 people to comply with COVI9-19 health orders. No dinner was held, there were only speeches. 
This year's valedictorian was Sarah Haagsman, who gave a small speech on growing up in Hudson's Hope.
"Life goes by so fast, I never expected to be up here today, and about to step into the real world." Haagsman said. "Sometimes I wish I could go back to those playground days, instead of getting ready to pay bills."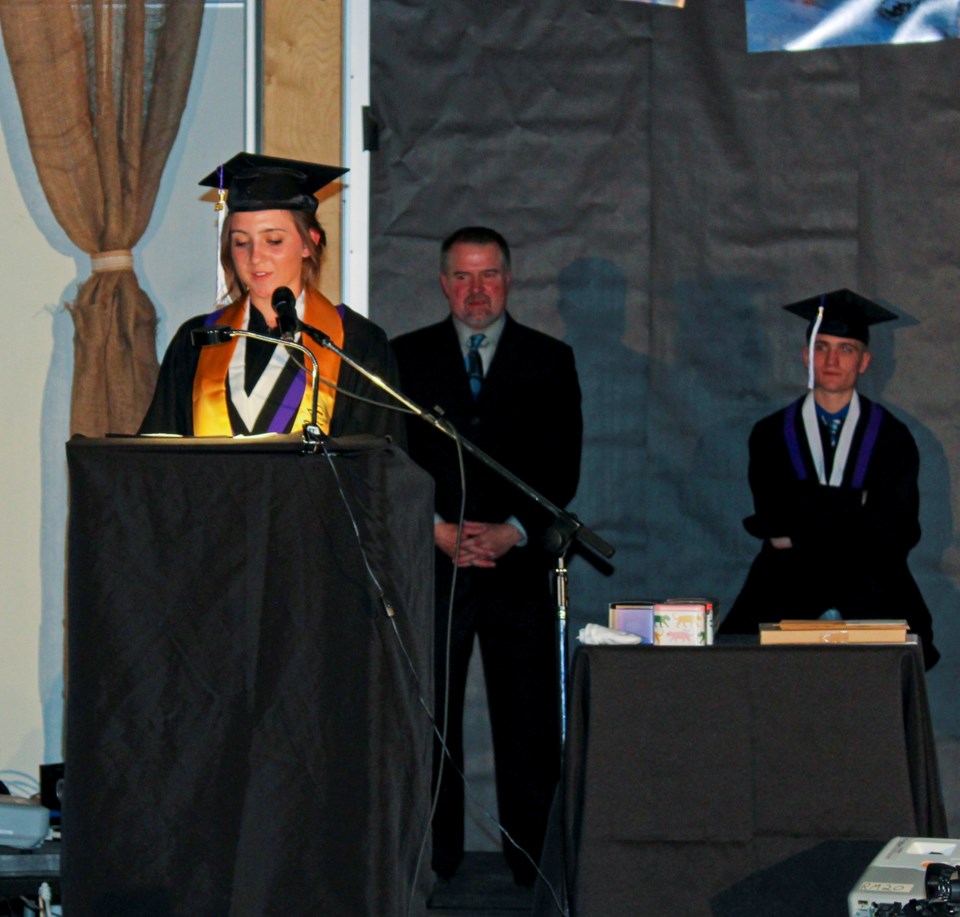 Teachers were absent from the ceremonies, as were the usual School District 60 dignitaries. In their place were prerecorded video messages that shared stories about each of the students, and the ceremony waslivestreamed through social media.
"Something I often remember to tell myself is that life is all about how you react to it, not what happens to you," said Principal Derrek Beam, who reminded the grads to be mindful of their attitudes in beginning adult life.
"You could complain that this not like the usual ceremonies, or you can appreaciate the great seats, how much closer we are, and that the gym isn't as hot."
Read more: NPSS Class of 2020 makes history with virtual grad
Read more: Northern Lights grads encouraged to embrace change
Email reporter Tom Summer at tsummer@ahnfsj.ca.