Progress Energy President and CEO Michael Culbert will step down from his daily responsibilities at the end of October as he readies for retirement, the company announced Monday.
Culbert has been appointed to a non-executive position as vice chairman of the company, and will continue to serve on the board of directors for Pacific NorthWest LNG (PNW LNG).
"I am confident that I am leaving Progress Energy in a solid position as a leading natural gas development company, which is well positioned with the technical expertise to deliver best-in-class performance as we move towards the development phase," Culbert said in a statement.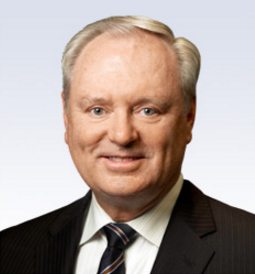 "Over the last few years we have achieved several key milestones, including the establishment of 25 Trillion Cubic Feet (Tcf) of proven and probable reserves and 62 Tcf of total resources in the North Montney in support of the LNG project."
Culbert was at the helm of PNW LNG since 2014, and shifted his focus to Progress earlier this year when he was named president. He will continue to provide strategic counsel to both companies, the announcement said.
Mark Fitzgerald takeover as president and CEO on Nov. 1. He most recently served as the company's senior vice-president of production and development. Fitzgerald will bring upstream natural gas expertise and leadership to help position Progress to supply gas to PNW LNG, the company said.
At a natural gas forum in Fort St. John last November, Fitzgerald said he expected Progress to remain in the region long-term, predicting "stable activity" for 20 to 40 years.
"As a senior member of Progress Energy Canada's management team, I believe in the exciting future that our company has and our ability to continue to deliver on our history of success," Fitzgerald said.
"I look forward to assuming my new role and continuing to work with our dedicated staff while also building upon our relationships with government, First Nations and the communities in which we operate."
Last week, the federal government announced approval of PNW LNG, subject to 190 conditions, after a three-year environmental assessment process. 
"On behalf of Petronas, I want to thank Mr. Culbert for his years of leadership with Progress Energy. He was instrumental in developing the joint-venture partnership with Petronas and subsequent acquisition, while also significantly growing the company's production of natural gas in British Columbia," said Anuar Taib, EVP and CEO of Petronas Upstream Upstream, and board chairman of both Progress Energy and PNW LNG.
"Mr. Culbert has also led and supported Pacific NorthWest LNG through the federal regulatory process, which recently culminated in the project receiving its environmental certificate."
editor@ahnfsj.ca