The headcount at the Site C dam dipped below 5,000 in September, according to the latest employment figures from BC Hydro.
There were 4,963 workers reported, down 124 jobs from August, but year-over-year the dam's workforce is up by 19 workers from last September.
As of Tuesday, Nov. 2, there were 1,508 workers reported at camp, including 21 in self-isolation at camp, and 22 workers isolating at home due to COVID-19. There are 14 active COVID-19 cases among the workforce.
---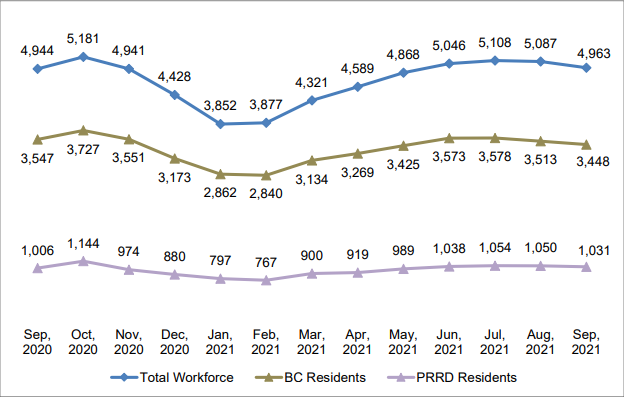 ---
Of the total September 2021 workforce, one in five workers remained local, with 1,031 Peace region residents employed by construction and non-construction contractors, down 19 month over month.
There were 3,448 B.C. workers, or 69%, working for construction and non-construction contractors, and in engineering and project team jobs.
BC Hydro reported 183 apprentices for the month, down from 197 in August, as well as 390 indigenous workers (-3), and 493 women (-24) working on the project.
There was one temporary foreign worker employed in a specialized position, BC Hydro said, and another 40 managers and other professionals working under the federal international mobility program.
---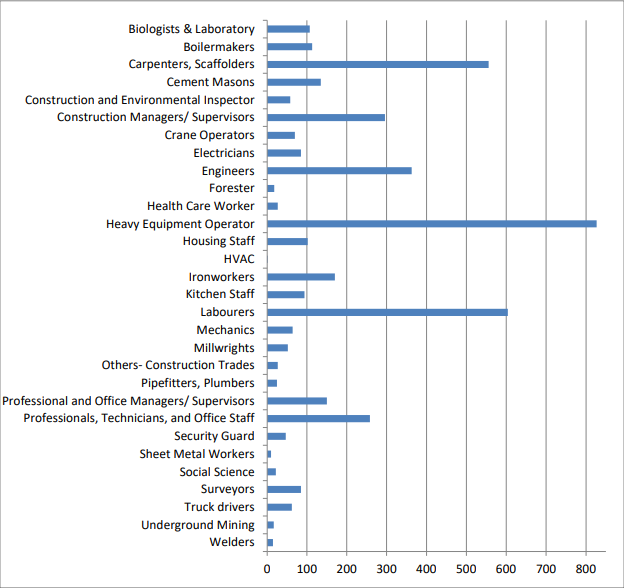 ---
Email Managing Editor Matt Preprost at editor@ahnfsj.ca