Energy Minister Bruce Ralston is continuing a provincial government tour of the Site C project today.
Ralston joined Premier John Horgan on a tour of the dam site Wednesday, along with the BC Hydro and Site C project assurance boards, and was scheduled today to tour the realignments of Highway 29 as well as construction in Hudson's Hope.
"We've tried a couple of times to get up here, earlier this year and last year, but of course because of Covid those trips were cancelled, so it's been my first opportunity to get up on the project," Ralston told reporters at the dam viewpoint outside Fort St. John Thursday morning. "There's nothing like being on site to get a better sense of the project."
"I've seen lots of renderings and lots of diagrams, and read lots of reports, but, in person, the actual project is a very impressive and massive one," he said. "One is struck by the impact, and also by the enthusiasm and the dedication of the people that are working to complete this project."
Construction of the $16-billion hydroelectric megaproject, the third on the Peace River, is about to enter its eighth year. There were 4,430 workers on the project in March, according to the latest employment figures, with this season's ramp up likely to rise on par to the peak of 5,000 workers last summer.
"The full six turbines are scheduled to be in operation by the end of November 2025. First power would be a year before," Ralston said, "and there's a very high probability we will be on time.
"The geotechnical issues are being addressed. We followed those in the reports earlier, and it was interesting to see the actual fortifications, or strengthening of the base of the dam, being instituted."
As for securing a fair share of federal investment for the project, which has doubled in cost since being approved by the BC Liberals in 2014, an answer remains elusive. The federal government has committed more than $5 billion for the Muskrat Falls hydroelectric project in Newfoundland, which also faced delays and cost overruns.
"The project is tracking on the new budget and the impact on ratepayers will be, up to 2030, will be less than 1% increase per year, and that includes accommodating the full Site C cost," said Ralston. "I think on the financial side the project is very stable."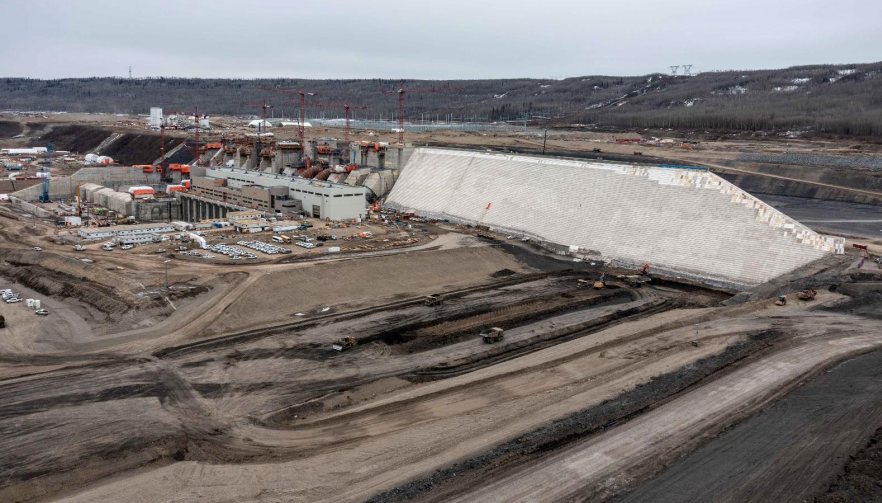 ---
Have a story or opinion to share? Email your letters to editor@ahnfsj.ca