BC Hydro and Energy Minister Bill Bennett are firing back at academics who say the Site C dam should be halted for further review.

More than 200 scientists with the Royal Society of Canada signed a petition released May 24 asking Prime Minister Justin Trudeau to hit the pause button on the controversial $8.8 billion hydroelectric project, currently under construction on the Peace River near Fort St. John.

In a letter to the Prime Minister, Royal Society Maryse Lassonde said work on the dam should be "discontinued" to review the business case for the dam, environmental issues and First Nations Treaty rights.

"Past projects often neglected or ignored Aboriginal peoples and their concerns–with adverse and lingering consequences," Lassonde wrote. "Those days are supposed to be over."

While hardly the first time the dam has encountered academic criticism, BC Hydro fired back with a lengthy statement on May 25, saying the issues raised by the Royal Society were dealt with in the seven-year lead up the decision to build Site C.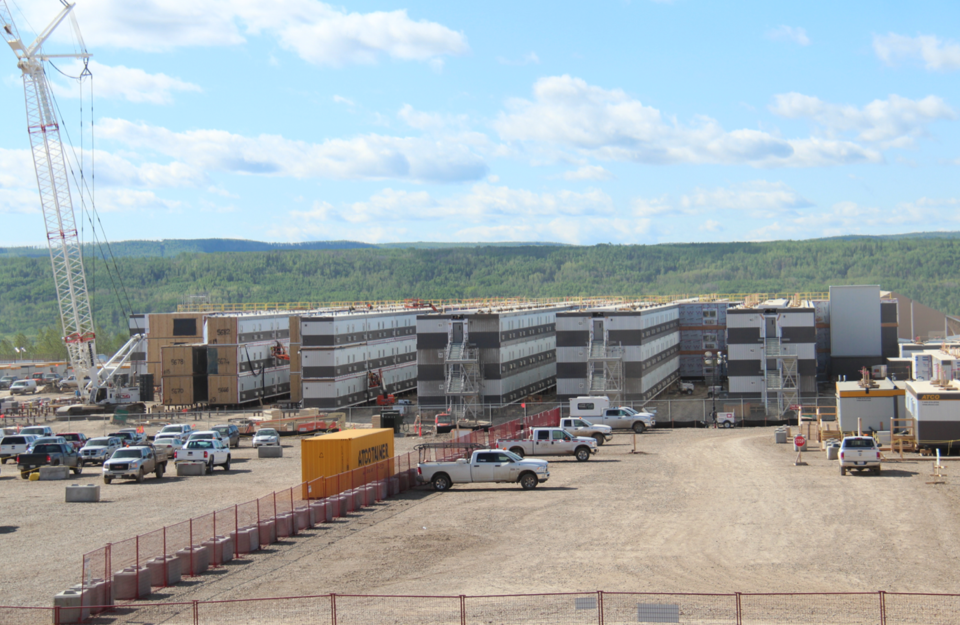 'They didn't do a complete job'

Karen Bakker, a Canada Research Chair who studies water issues at the University of B.C., said this is the first time the Royal Society has spoken out against a specific project.

The organization has petitioned the federal government only twice in recent decades—on the cancelling of the long form census and the "muzzling" of government scientists.

Bakker's study of the dam focused on its "significant adverse" environmental effects—the Canadian Environmental Assessment Agency's measure of a project's impact on the environment.

She said Site C is "unprecedented" in the history of Canadian infrastructure projects for "the sheer size of negative environmental effects."  

"I was shocked to find out that Site C has more significant adverse environmental effects than any other project ever assessed in the history of the Canadian Environmental Assessment Act, which was passed in 1992," she said. "We checked this many times, because it was hard to believe at first."

She said Site C needs further review, including by the B.C. Utilities Commission, claiming there is "no urgent demand" for power.

As for First Nations, said that while BC Hydro says it has consulted First Nations on Site C, a full analysis of whether the project breaches constitutionally-protected Treaty rights has never been done.

"They didn't do a complete job of assessing Treaty rights infringement," she said. "So we're calling on the (federal) government to suspend issuing further permits until this issue has been addressed, as is their legal obligation."

The dam will flood around 80 kilometres of the Peace River Valley, including farmland and sites sacred to area First Nations. It is the subject of several outstanding court cases, including from the West Moberly and Prophet River First Nations.  

'It sounds more political than it does academic'

The BC Liberal government, however, maintains the dam is the cheapest and least environmentally-destructive means of meeting B.C.'s electricity needs long term.

In a release, BC Hydro wrote that the Royal Society did not participate in the dam's public comment period and "never asked to meet of talk with us about Site C."

Hydro listed four legal challenges, two from Treaty 8 First Nations and two from the Peace Valley Landowner Association, where courts have found in BC Hydro's favour.

"In addition, a Federal/Provincial Consultation and Accommodation Report documented BC Hydro's extensive consultation and engagement with Aboriginal groups," the statement reads. "BC Hydro has been consulting and engaging with Aboriginal groups in the region since 2007. The report concluded that 'there has been meaningful consultation with the potentially affected Aboriginal groups.'"

As for the claim that construction should be halted until court proceedings resolve, BC Hydro said it has an obligation to ratepayers to deliver Site C on time and on budget.

"Court challenges of major infrastructure projects are not uncommon in Canada and they do not stop construction from proceeding," the statement reads. "It is up to the courts to determine whether there is any basis to the claims made by project opponents."

In an interview with the Dawson Creek Mirror, Energy Minister Bill Bennett said the Royal Society's claims that BC Hydro did not do its homework on the project are "wrong."  

"There are 30,000 pages of documents involved with the environmental assessment done by the joint (review) panel. 30,000 pages. Did they read all of them?" he asked. "To suggest things like agriculture and First Nations and environmental impacts were not understood, with all due respect, it sounds more political than it does academic."

"I'm not saying I'm proud of everything that relates to First Nations issues, but in terms of the environmental impact, in terms of whether B.C. needs the energy, in terms of whether this is going to provide the cheapest cleanest energy for the next 100 years after it's built, I have no doubts about those things."

'New relationship'

During last fall's campaign, Trudeau said he would seek a "new relationship" with Canada's Indigenous Peoples.

While Site C is a provincial project, it requires approvals for issues under federal jurisdiction.

Critics of the dam say these approvals will be a test of the government's pledge to renew relations with First Nations. But so far, the government has given no indication that it will stop the project.

reporter@dcdn.ca