Premier John Horgan left Fort St. John this week with positive impressions of the progress of construction at Site C.
Wednesday's tour, his first since inheriting the $16-billion hydroelectric megaproject on the Peace River in 2017, was summed up in a word: massive.
"It was just great to talk to the workers, the people whose lives are made better by family-supporting jobs and those that are being trained, the next generation of skilled workers," Horgan said. "Looking at the amount of effort going in to protecting the trout and other fish species in the river, also very inspiring. The biologists that are working on site are very excited about the things that they're doing to protect the ecosystem, despite this massive industrial project.
"So it was a good visit," he said.
Horgan was joined by Energy Minister Bruce Ralston, as well as the BC Hydro board and the project assurance board established in 2017 following a Utilities Commission review of Site C.
The project, started in 2015, is now more than 55% completed and ramping up for an eighth year of construction. Piling of the earthfill dam is about 30% completed, $181.5-million in contracts were recently awarded to complete the powerhouse, and turbine installations are expected to reach their peak this year. The second and final 500-kilovolt transmission line for the dam was energized in March.
Horgan said it was "encouraging" to hear probabilities are high that the first turbine will be operating in 2023-24. But he also said there were no discussions about the status of geotechnical issues that emerged in 2020, which prompted another bump in Site C's budget, from $10.7 billion to $16 billion. BC Hydro's latest report to the Utilities Commission said 27 of 96 piles had been installed by the end of 2021 as part of "foundation enhancements" to address those issues on the right bank of the river.
---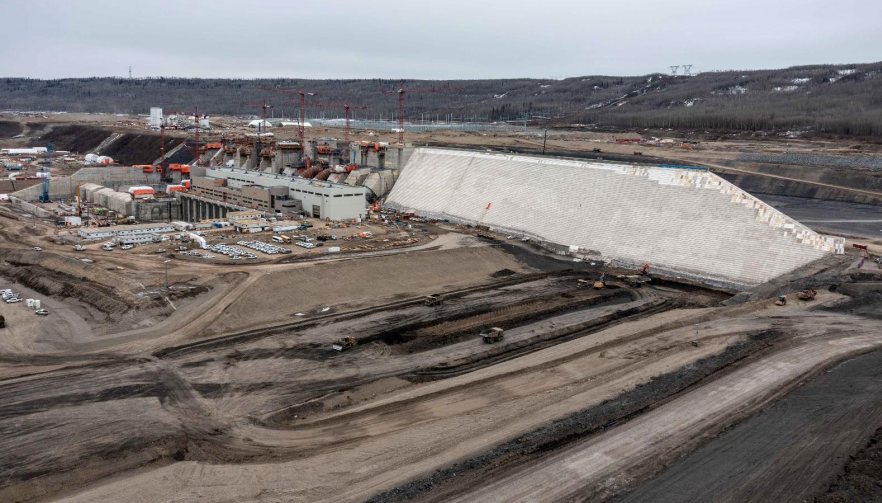 ---
When asked about his confidence in the new timelines and budget to finish Site C, Horgan said his visit "wasn't about questioning the decisions that got us here."
"It was more to talk to the workers, to see the progress, and to be with the Board who are making the decisions going forward," he said. "I can't give any indication of where we're at on the project, other than there's a lot of concrete there and a lot of people. And that was exciting to see."
Horgan acknowledged Site C has been "controversial for four decades." But seeing it underway, despite opposition in pockets around the province, "is a positive thing," he said. He said B.C.'s economy needs the power and to address the ongoing concerns about climate change.
"We need the electricity if we're going to decarbonize our economy. Having 1100 megawatts of firm, dispatchable power on a river that already has two dams on it, I believe, is in the best interest of British Columbia," Horgan said, adding big infrastructure he's visited across the province, from energy projects to bridge systems, are "dwarfed by the size of Site C."
"I think that's been the challenge for people who do not support the project, is the magnitude of it," Horgan said.
"But in an era of climate change, which is so abundantly obvious to British Columbians, through the fires and the floods and the heat dome, we are desperately in need of decarbonizing. BC Hydro is almost 100% clean electricity, this will add to our resources," he said. "It will allow us to accelerate electric cars and other electrification, of the gas fields here, for example, in the Peace. There's nothing but positives that come from it. Is there a consequence for the valley? Absolutely. That can't be dismissed. But the benefits are substantial."
---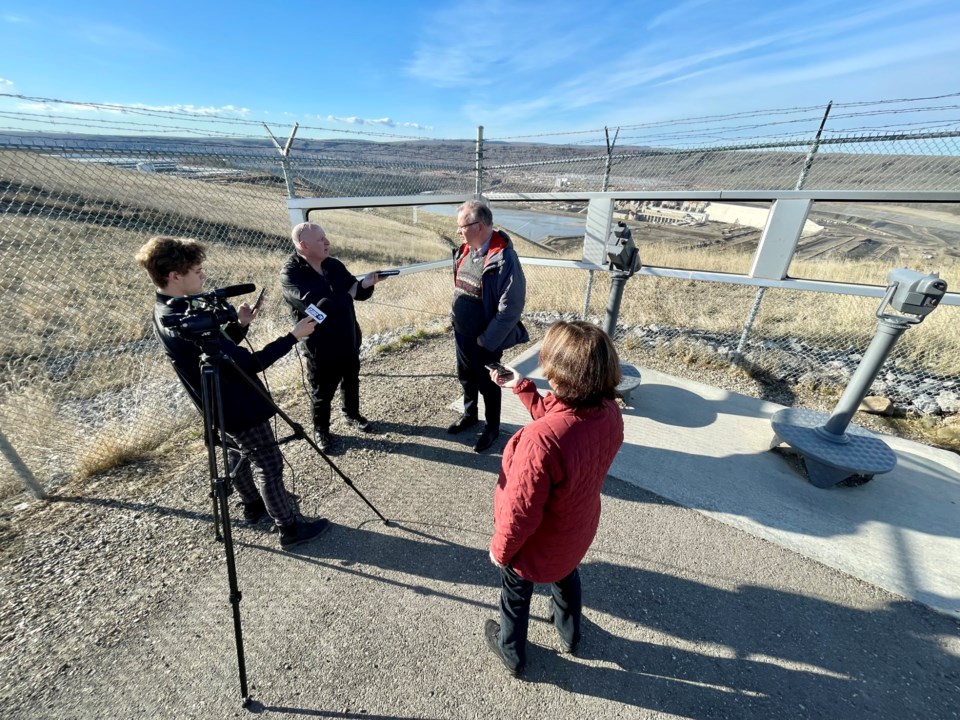 ---
Among consequences, the unsettled matter of the West Moberly First Nation's treaty infringement claim against the province, a case similar to the recent precedent-setting Blueberry decision, and at its core about the cumulative impacts of Site C and the two other dams on the Peace River, at Peace Canyon and Portage Mountain near Hudson's Hope. A scheduled trial this year has been adjourned for negotiations, at least for now.
Horgan said there are a range of outstanding issues with Treaty 8 nations in the northeast.
"The Blueberry decision particularly has set us on, I think, a positive course for negotiation and reconciliation with Treaty 8 nations, including West Mo," Horgan said. "And we've had a couple of challenging issues over the years; the caribou decision, which was brought upon us by the federal government, was one that you'll remember created tensions within the community. But it also created an opportunity to look each other in the eye, indigenous and non-indigenous, and how are we going to go forward together, in an area that we're all living in and enjoying.
"And I think that we've made progress as a community since then, and we'll continue to do that going through to the completion of this project," he said.
---
Have a story or opinion to share? Email your letters to editor@ahnfsj.ca