With a movie theatre, licensed lounge, running track and basketball court, physiotherapy, massage and hairdressing services, the Site C dam worker camp was designed in an age of $100 a barrel oil.
The first phase of the $470-million worker camp, which will eventually house as many as 2,000 workers on the dam, was completed late last month.  
The three-story modular structure is still bare bones—there are currently beds for 300 workers—but will eventually feature amenities that wouldn't be out of place at a hotel.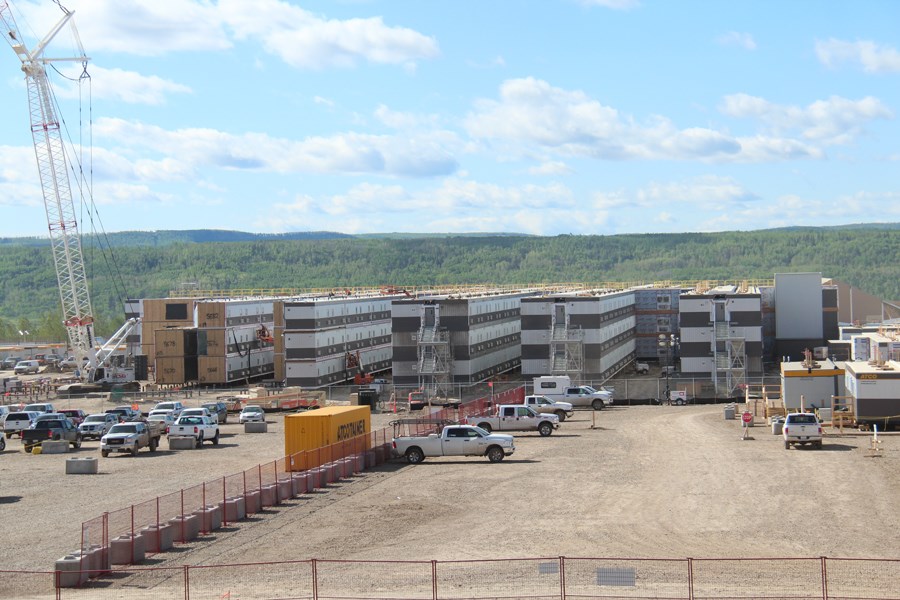 Two downturns later
When the B.C. government approved the controversial $8.8-billion project in December 2014, unemployment in Northeast B.C. was virtually non-existent, and many questioned whether enough skilled workers could be found for the project.   Now, with the region experiencing some of the worst joblessness in a generation, the camp stands as a reminder of just how choosy workers could be.  
To compete with lucrative oilfield competitors, ATCO Two Rivers Lodging Group designed the camp with amenities top of mind. Site C spokesperson Dave Conway said economic times have changed since Site C was taken off the shelf in 2007. 
"We've seen two economic downturns in that period," he said. "You never know what's going to happen with the economy, so you have to plan for tighter workforce conditions, and the amenities is one of the choices workers make in choosing where they want to work." 
Construction finished last month on Phase One of the project, which includes beds for 300 workers. At full capacity, the camp will be able to house 2,000.  
At first, BC Hydro planned to build separate work camps on either side of the river, connected by a construction bridge completed earlier this year. Eventually, the decision was made to go with one massive work camp on the dam's North Bank.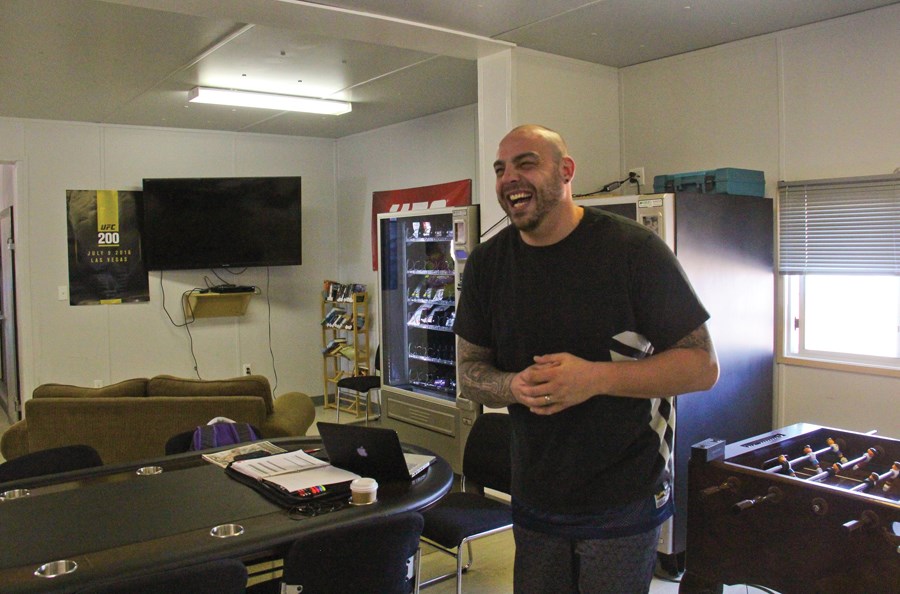 Camp just a part of workforce housing
Not all Site C employees will live at the camp.   Local hires can continue to live in Fort St. John or the surrounding area, while at least one long-term stay campsite has been expanded for workers who choose to live in RVs or trailers.  
Planning for the camp was taking place when Fort St. John had one of the lowest vacancy rates in the province. Now, it has one of the highest. 
"We were hearing a lot from the city and the region at the time about the impacts on housing in the city and their availability," Conway said. "We looked at a combination of things: work camp for some of the workforce, (and) in-town housing for local and regional hires."
 BC Hydro also paid to expand long-term stay RV sites near Taylor, as well as fifty housing units in the city of Fort St. John as part of a community measures agreement. Ten of those units have been set aside for social housing, while the other 40 will house BC Hydro employees during construction. When construction is complete, the 50 units will be managed by a social housing non-profit.  
reporter@dcdn.ca