BC Hydro says the last four turbine runners for the Site C dam have arrived at the port in Prince Rupert.
BC Hydro says the machinery will transported to the dam site at Fort St. John one at a time over the next several months.
The first two turbine runners arrived in Canada from São Paulo, Brazil, in December 2020, and were shipped in January of this year.
Each runner weighs about 170 tonnes, measures 17 feet tall and 26 feet wide, and must be transported on a customized truck.
The remaining four #SiteC turbine runners have arrived in @RupertPort. They'll be transported to site one at a time over the next couple months. pic.twitter.com/fUEfvOWSdJ

— sitecproject (@sitecproject) November 23, 2021
Voith Hydro was awarded a $470-million contract in April 2017 to design, supply, and install six turbines, six generators, and associated equipment for the Site C powerhouse.
The company, headquartered in Montreal, previously completed upgrades to the G.M. Shrum Generating station at the W.A.C. Bennett Dam.
The turbines and generators were custom built to "the site specific conditions" of the dam at Voith's facility in Brazil, which BC Hydro says will generate 5,100 gigawatt hours of electricity each year.
Work on turbine installation is expected to peak in 2022. As of Nov. 22, there were 1,403 workers reported at camp.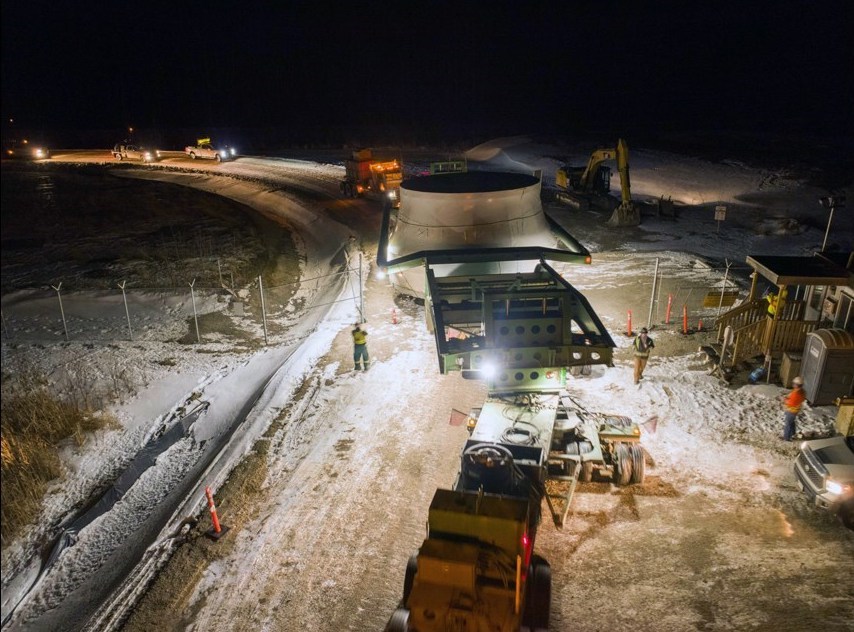 ---
Email Managing Editor Matt Preprost at editor@ahnfsj.ca