Pilots looking to get a bird's-eye view of Site C dam construction will now have to do so from at least 3,000 feet. 
Late last month, federal airspace regulator Nav Canada set new restrictions on aircraft near the dam site, saying scheduled blasting in the Peace River valley makes low-altitude flight hazardous. 
According to Nav Canada, the restrictions will not impact commercial flights.  
Under the new rules, which will be in effect through the end of June, pilots may not drop below 3,000 feet within 1.5 miles of the dam. Local flyers were advised of the restrictions in a March 29 Notice to Airmen, commonly called a NOTAM. 
The river valley itself is between 600 and 700 feet deep.
Bob Fedderly, a local pilot and Site C critic, said the rules make it harder to keep an eye on—and photograph—dam construction. 
"If you're flying visually at over 3,000 feet, you're way up there," he said. "It just kills your detail."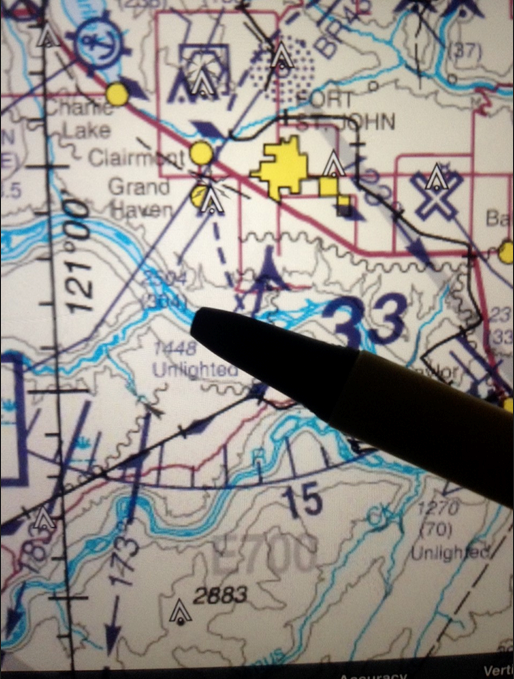 "(BC Hydro) are not doing anything that's secret, and if they are they shouldn't be."  
He said that while blasting for stone has been going on at the Wuthrich Quarry near Fort St. John since last summer, there are currently no flight restrictions in that area.  
"There's the concern—why is blasting such a dangerous activity in one spot and not in another spot?" he said. "There's a double-standard there." 
Site C spokesperson Dave Conway said BC Hydro is "presently investigating" the need for additional flight restrictions over quarry sites. 
He said construction of the main civil works—including the 60-metre high earth fill dam and river diversion tunnels—will require "periodic blasting" in the valley. Work on that contract ramped up with the completion of a temporary construction bridge earlier this month. 
"To ensure both public and worker safety, we have determined that a Notice to Airmen or NOTAM is needed for a 1.5 mile radius from the centre of the dam at 3,000 feet altitude," Conway said in a written statement. 
"Aerial navigation notices will be issued when aerial safety is a concern and will be in compliance with WorkSafeBC requirements." 
Conway wasn't aware of any restrictions on river traffic, but said there is a patrol boat in the river to advise boaters of any hazards near the dam site. 
The $8.8 billion project will flood 83-kilometres of river valley and generate around 1,100 megawatts of electricity. 
reporter@dcdn.ca