Peace River Regional District directors are asking BC Hydro to hold off on logging a wetland until the Site C dam reservoir is set to be filled.

On Jan. 26, PRRD directors moved to ask Hydro for more information on logging schedules in the Bear Flat area along Highway 29, including a wetland known as Watson Slough.

Ken Boon, president of the Peace Valley Landowner Association, said in a letter that the area has been flagged by Site C contractors, suggesting it will be logged this winter. The slough is home to a number of endangered bird species as well as amphibians and a marl fen, a unique type of wetland.  

The board moved to ask BC Hydro for more information at Thursday's meeting.  

Area B Director Karen Goodings said that under the dam's environmental approval, mitigation and compensation plans for wetlands are supposed to be in place and presented to the regional district.

"What we're saying is if they intend to move into logging the slough and wetland, we'd like to make sure they have the permits in place and they're coming to us with the plan," Goodings said.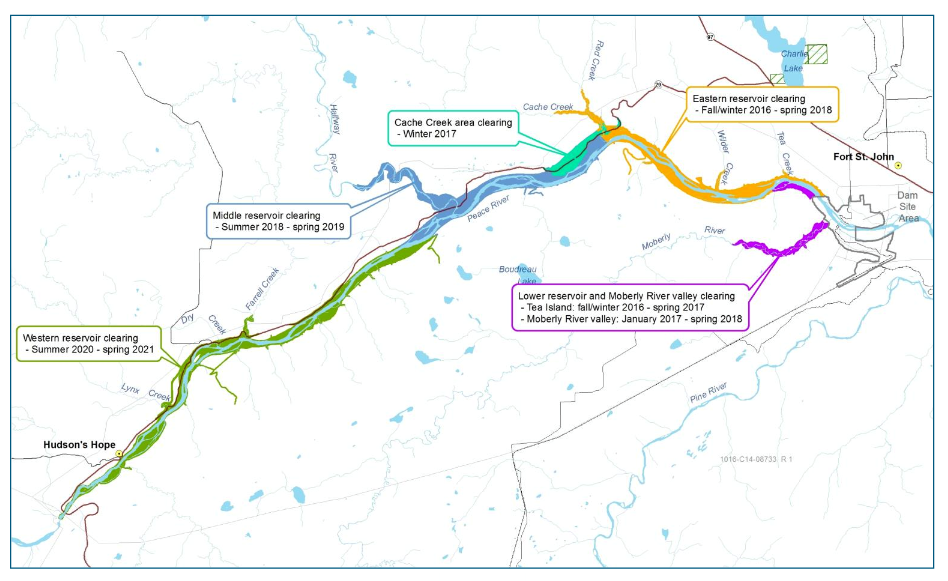 "If they don't need to cut the trees down yet, don't do it."

Some directors supported asking BC Hydro to hold off on logging until later in Site C's construction timeline. Site C is set to begin generating electricity in 2024, and it will be at least six years before the 83-kilometre reservoir is filled.

"I don't believe the need is there at this time," Goodings said, adding clearing of the wetland should be delayed until reservoir filling was "imminent."  

"We need to support the fact this should not be logged until it's absolutely necessary," she said.

The move comes one week after the Federal Court of Appeal dismissed a First Nations' legal challenge aimed at stopping Site C. The dam will flood farmland and impact sites sacred to area First Nations and generate 1,100 megawatts of electricity.  

reporter@dcdn.ca