Update:
Premier John Horgan said Friday the province will continue building the Site C dam on the Peace River following the latest economic and geotechnical reviews of the now $16-billion project.

Click here to read more.
Original story:
Premier John Horgan and Energy Minister Bruce Ralston are scheduled to make an announcement on the fate of the Site C dam Friday morning.
The $10.7-billion project on the Peace River is facing delays and cost overruns due to the pandemic and geotechnical issues on the right bank of the valley, where the dam's spillway and powerhouse are being built.
Last year, the NDP government appointed Peter Milburn, a civil engineer and former deputy minister of finance, to determine if the economics of completing the project still work, given its rising costs. Horgan said In January the government had also asked two international experts to evaluate the safety issues. 
The geotechnical issues that have arisen will increase the project's cost – BC Hydro has admitted as much. The question now is whether those geotechnical issues could also pose safety hazards.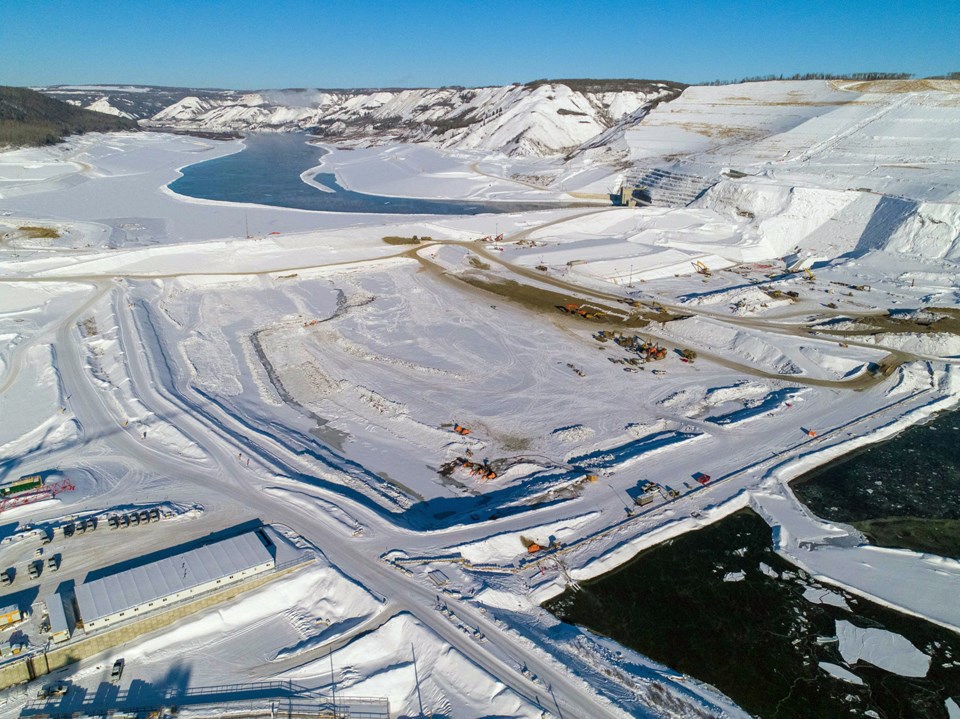 Construction on Site C began in summer 2015 under the BC Liberals at an approved cost of $8.7 billion.
That jumped to $10.7 billion in 2017 after Horgan and the NDP first chose to finish the project after a review by the BC Utilities Commission.
Some observers however now tab the cost to be around $12 billion, if not higher.
About $6 billion has already been spent so far, with 4,428 employed on the project in December. There were 1,082 workers at the work camp Thursday.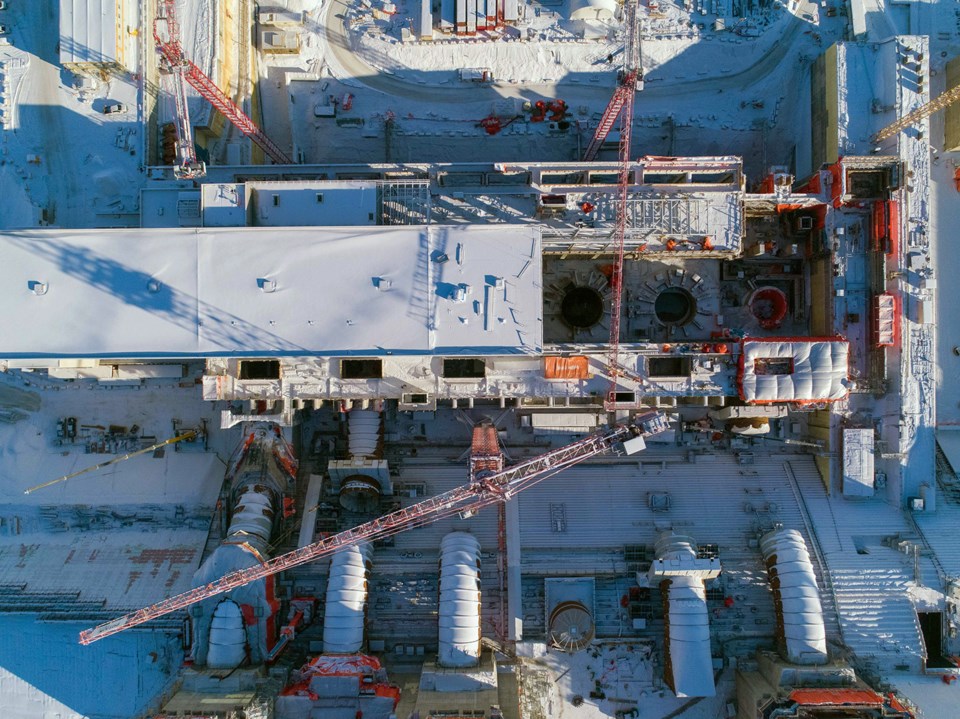 Construction has continued through the NDP government's latest review.
Both upstream and downstream cofferdams have sealed off the Peace River to build the kilometre-long earthfill dam, which will stand 60 metres high. 
BC Hydro says the upstream cofferdam was recently completed to its final elevation, 24 metres high above the riverbed. 
Construction crews have been pouring concrete at the lower level spillway gates this month, and work continues on the new $104-million Halfway River Bridge, where all 12 bridge piers are complete and steel girders are being installed on top.
The first two turbine runners arrived at the site in January and February after arriving in B.C. from Brazil last year.
In January, Premier Horgan said cancelling construction of the project would not be unprecedented.
Scroll down to see more photos of recent winter construction.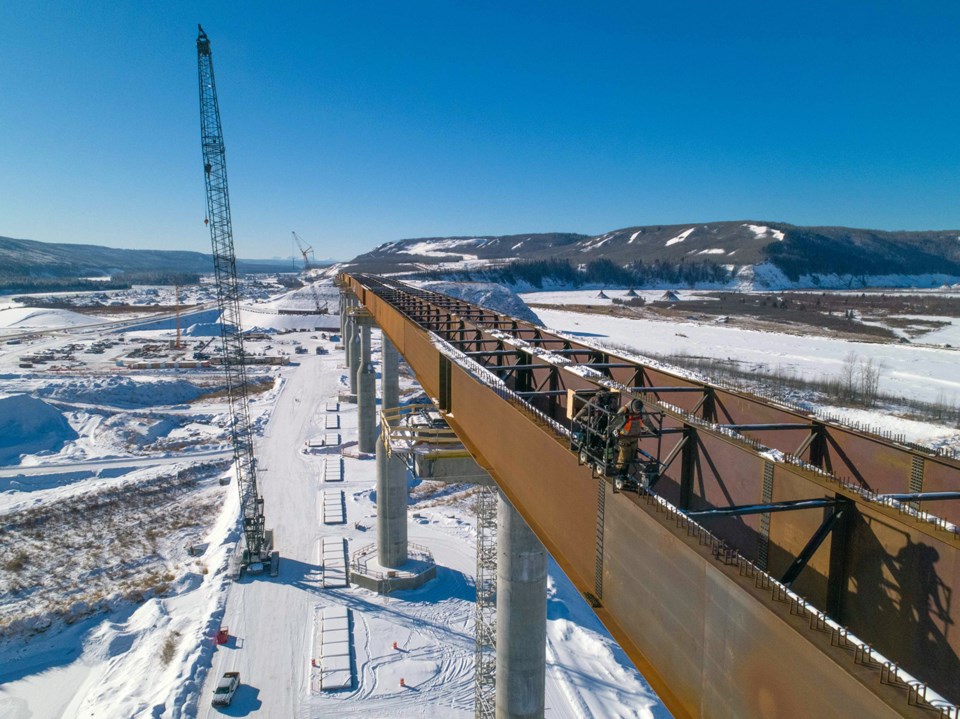 Email Managing Editor Matt Preprost at editor@ahnfsj.ca.