When the new Site C dam begins generating power in 2025, it will produce a major surplus of power that, without a significant increase in domestic sales, would require an initial 10% to 12% increase to power bills, according to BC Hydro's recent rate requests to the BC Utilities Commission (BCUC).
But BC Hydro is banking on a significant increase in industrial power sales that would mitigate the rate impact to 8.7% over the first two years — 3.28% in 2024-25 and 5.42% in 2025-26 — according a recent analysis by Richard McCandless, a former senior provincial government bureaucrat who does public policy analysis on his blog, BC Policy Perspective.
McCandless bases his analysis on BC Hydro's three-year rate request and responses to questions posed by the BCUC and intervenors.
The project's estimated capital cost has increased twice in recent years, from $8.6 billion under the BC Liberal government, to $10.7 billion under the John Horgan government and, more recently, again to an estimated $16 billion.
B.C. generates and uses roughly 59,223 gigawatt hours (GWh) of power annually. BC Hydro's own generating assets – mostly hydroelectric dams – generate 49,591 GWh, and the utility buys another 14,737 GWh from independent power producers (wind, run-of-river, biomass) for a total of 64,328 GWh, although about 5,000 GWh hours is lost through transmission (line loss).
Site C dam would add another 5,100 GWh annually to B.C.'s power generating capacity.
---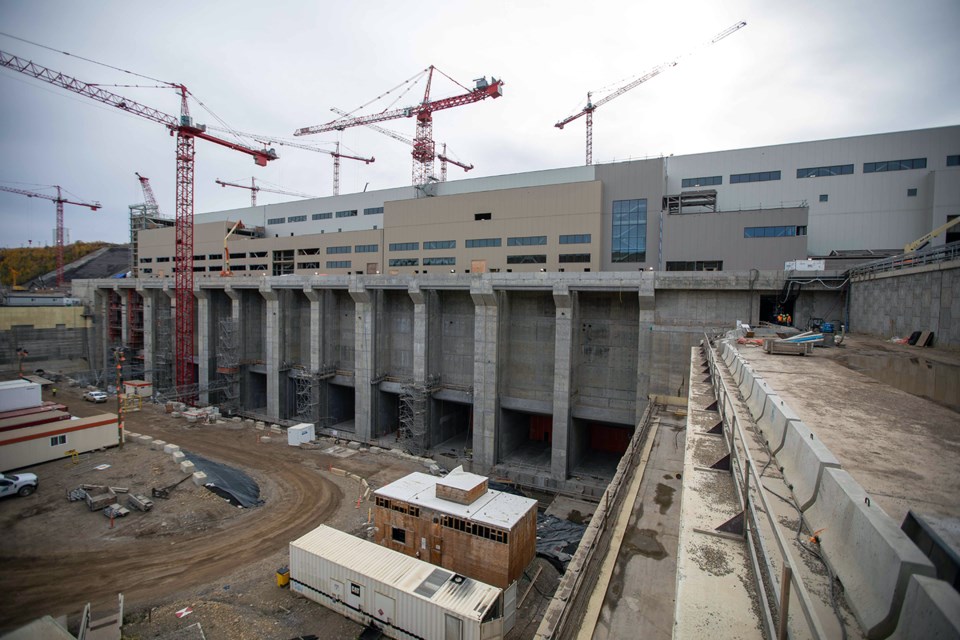 ---
BC Hydro's domestic power sales have been flat for a decade, McCandless notes in his analysis, and BC Hydro often sells surplus power through its trading arm, Powerex.
With the closure of pulp and paper mills – one in Mackenzie in 2021 and, more recently, Powell River – BC Hydro continues to lose big industrial customers.
But it is hoping, and planning, to make up for that loss with new industrial customers, notably the natural gas and nascent LNG sector. BC Hydro has been investing in new transmission lines to bring power to Northeast B.C., where B.C.'s natural gas sector is concentrated.
"BC Hydro currently produces a large surplus of electricity, which is sold (exported) by Powerex," McCandless notes. "In 2020/21, the surplus was approximately 8,000 GWh (gigawatt hours)."
The new hydroelectric dam will have six generating units of 850 GWh each, which will be turned on one at a time every two or three months over a period of about one year, starting with the first one around December 2024.
---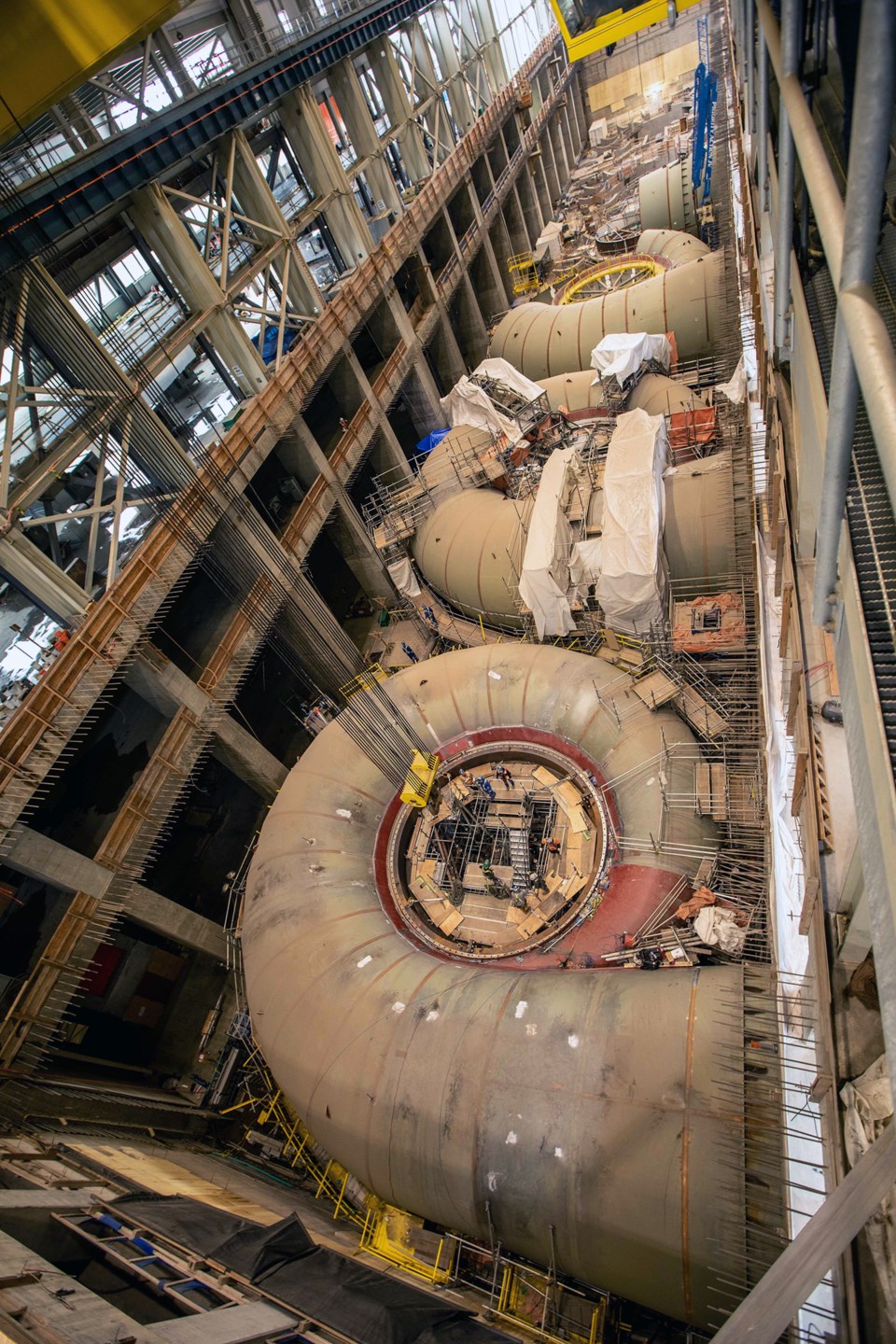 ---
According to McCandless' analysis, BC Hydro is planning to add 6,000 GWh of new domestic sales.
"By creating new demand for BC Hydro's clean power, the rate request assumes that a significant portion of the new power generated from Site C will be sold domestically for higher prices than would be obtained in the spot (trade) market," McCandless writes.
"This allows BC Hydro to forecast a lower rate increase ...compared to what the increase would be if all the new power were exported."
As a result of the increased domestic sales, BC Hydro hopes to mitigate rate hikes to all customers in B.C. It is projecting rate hikes of 3.28% in 2024-25, 5.42% in 2025-26, zero in 2026-27 and 1.8% in 2027-28.
So what happens if the new industrial customers don't show up on time? BC Hydro will just act as though they did, and push the increased costs off into the future.
"If the BCUC accepts the high GWh forecast in BC Hydro's rate proposal and the actual sales are less, BC Hydro will book the shortfall as revenue and defer the shortfall to the Load Variance Deferral Account," McCandless notes. "Shortfalls are thereby transferred to future ratepayers and BC Hydro preserves its net income."
---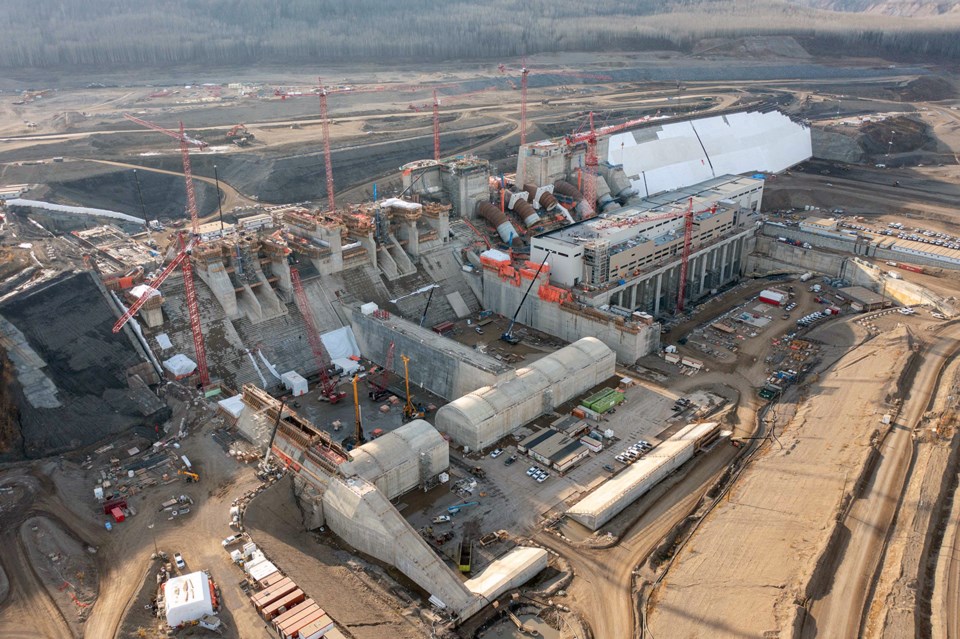 ---