Campers blocking Site C construction at the Rocky Mountain Fort began packing up the home they've known for 62 days on Tuesday, but vow their fight against the controversial hydroelectric dam isn't over.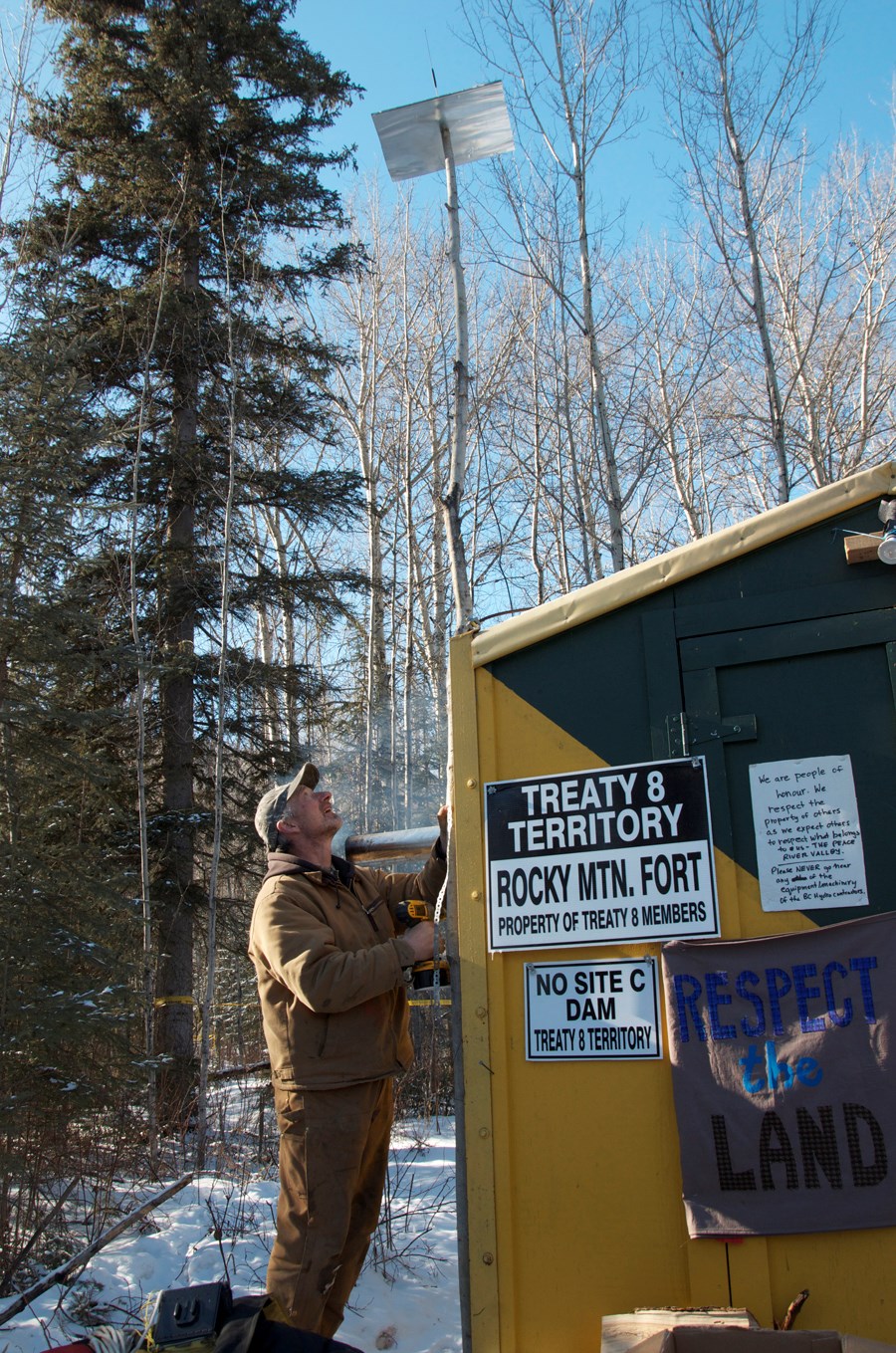 Their decision to leave follows a BC Supreme Court ruling Monday that granted BC Hydro an injunction to remove the camp, which has been in place since late December.
"It was a tough decision I think for many people to back down here . . . and abide by the injunction," Peace Valley Landowner Association President Ken Boon told the Alaska Highway News.
"I know there were people, myself included, who considered drawing the line here and, you know, obviously ultimately getting arrested and probably being charged with contempt."
The injunction was enforceable at 12 a.m. on Tuesday morning, but Hydro and RCMP agreed to give campers three days to pack up and clear. The camp was on the site of a fur trade fort—one of the first places where there was sustained contact between First Nations and European explorers in mainland B.C.
On Tuesday afternoon, RCMP and Hydro employees visited the campers to read them the terms of the injunction. The campers had flown in two shacks by helicopter, complete with wood burning stoves. Hydro offered to fly the structures off-site.
It was an emotional day for those who'd made the camp their second home.
Christy Jordan-Fenton had been bringing her children to the camp every weekend. When her eight-year-old-daughter learned about the B.C. Supreme Court's ruling on Monday, she cried, Jordan-Fenton said.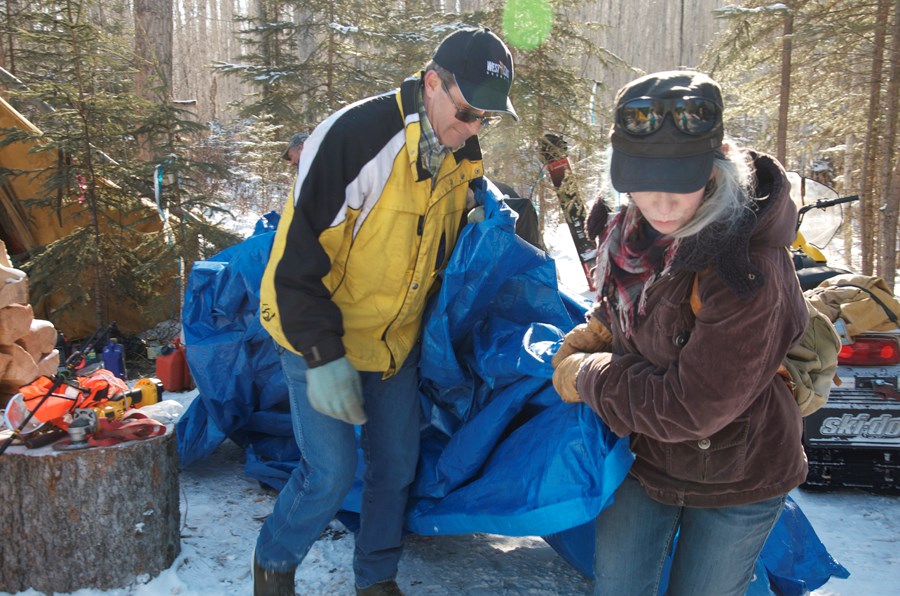 "My children have spent a lot of time learning to listen to the forest," she said.
"We've showed them where the cougar tracks are, where the bear markings are. The camp has sort of a resident weasel, and so my daughter was feeding the weasel, feeding the chickadees.
"When she got the news yesterday, she pretty much cried off and on all day because those are like pets to her, and she was thinking, you know, what happens to all these animals?"
The ruling left Jordan-Fenton "devastated," she said.
"I don't know how they can say that we're trespassing when one of our camp members, her great-great grandfather signed the treaty there, and the other one, her grandmother came over to that spot to meet her husband," she said.
Jordan-Fenton was adopted and grew up in a First Nations family.
"This is sacred land, it's been used in a cultural way for probably at least 10,000 years, and for people that have grown up on that land and have connection to that land, and now be told they're trespassing, it makes no sense to me."
Mark Meiers, who's been arrested on two occasions for his protesting the dam, told the Alaska Highway News "this isn't over yet. This is a momentary setback, a momentary glitch in time."
Fort St. John businessman Bob Fedderly, a vocal opponent of the project, felt the 62-day camp out was worthwhile.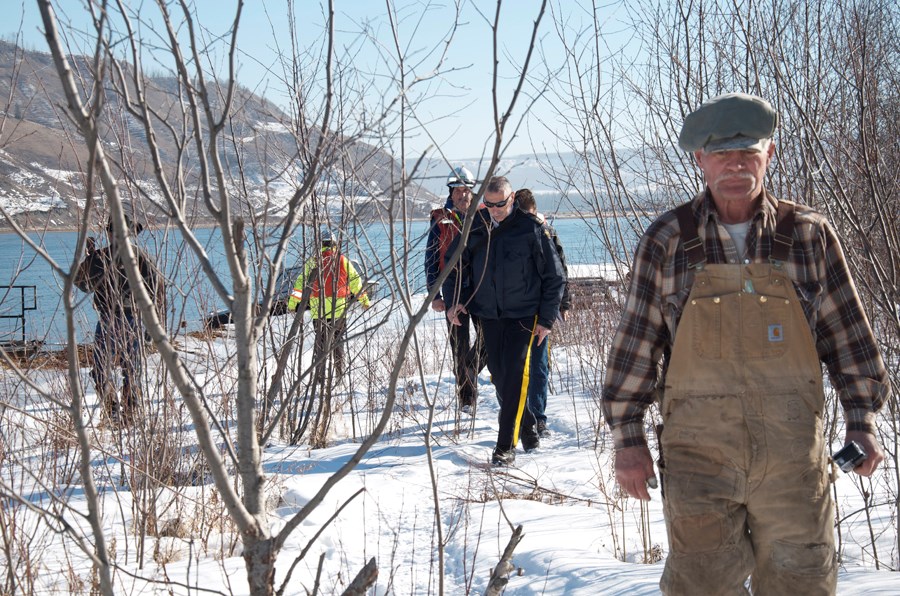 "I think the camp served its purpose, it illustrates to a lot of people the resolve of the individuals that are opposed to this project. It's pretty strong," he said in an interview.
Although reluctant to share details of the dam opponents' next plan, he indicated there's something in the works.
"I think everyone has an idea of what's going to happen," he said, adding "it'll take some decisions by the group where things are going to take place."
The campers were instructed not to pass into the injunction area, marked with orange ribbon and paint.
"If you cross that line you'll know very clearly you've crossed into a construction zone," Doug Powell, Hydro's safety security lead, told them.
Hydro planned to arrive by helicopter on Wednesday to evaluate the shacks. Powell, who attended the site on behalf of Hydro, didn't know if the shacks would be removed Wednesday or at a later date. As of Wednesday morning, the campers hadn't decided where to have them moved to.
The area is set to be flooded by the $8.8 billion dam. 
peacereporter@ahnfsj.ca