Taylor's annual gold panning championships prides itself on family.
And, as the event marked 50 years this past weekend, it will be families that will keep it flourishing for the next half-century.
In fact, all you need to do is look at the names on the trophies to prove that point – Gejdos, Scott…
You can now add one more name to the mix, the Barrettes, and a rising star in Frankie.
Having only ever competed in a C-event, the 10-year-old had what only can be described as a stellar weekend finishing fifth in the A-panners championship.
Both her parents, Trina and Michael, who also compete, couldn't be prouder.
"I practiced a little bit but not a lot," said Frankie, whose family has a claim stake in the Yukon. "We gold mined three weeks before we came here and then we're going back after."
The tween began her push Saturday afternoon in the juvenile open division and would end up winning the category in record fashion.
From there, it was on to the much-tougher B event. Unfazed, she finished second behind Dorri Larstone.
While Larstone automatically got a berth into A, Frankie was given the choice to stay in B or pay another entry fee to compete in the top tier.
She gladly chose to pay the entry…as if there was any doubt.
Even at age 10, though, the future world class panner has been at it for awhile.
"I guess she started when she was about four," recalled Trina, a former B-event title holder.
"I just remember her holding the pan and she could barely carry it. She dipped it in the water and almost fell into the water pan and all."
While she may have had some influence on the panning side, Trina said Michael is responsible for passing on the vital chromosome.
"Frankie has the fever. She's always loved gold."
"Very proud of her," said Michael.
"Can't wait. It's gonna be good labour up at the mine. Free labour," he jokes.
As Frankie competed in the speed round to find the single nugget in her pan, MC Frank Gejdos told the crowd he couldn't remember anyone as young as ten ever being in the A-event.
The family has said it will be back again next year.
Remember that name – Frankie Barrette.
We can all say we knew her when.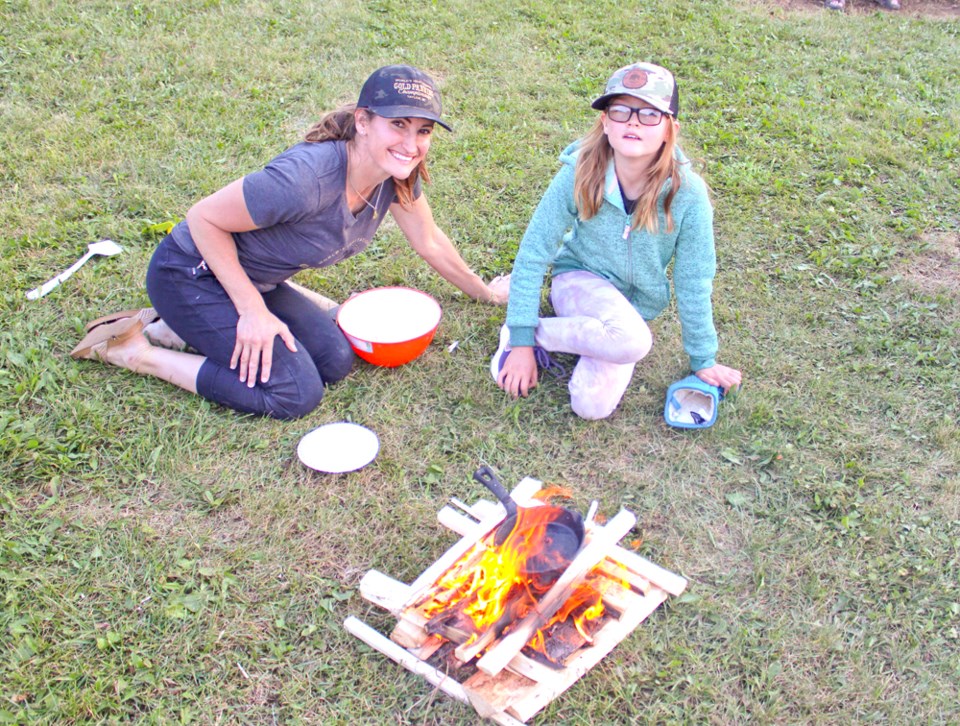 ---
Email your letters to sports@ahnfsj.ca