An American man seriously injured in a head-on crash on the Alaska Highway earlier this month has returned to Alaska to continue his recovery closer to home.
Eric Wade was driving from Kentucky back home to Kasilof, Alaska, when his car collided with a pickup truck on the south Taylor Hill on Oct. 5. He was airlifted to hospital in Grande Prairie with two broken arms, a broken leg, and a collapsed lung.
RCMP have said drug impaired driving is believed to have been a factor in the collision, and that the driver of the truck is known to police.
No charges have been laid.
Wade's family says Eric has been transferred to hospital in Anchorage, Alaska, and is continuing his recovery closer to home with his wife and son, and the rest of his family.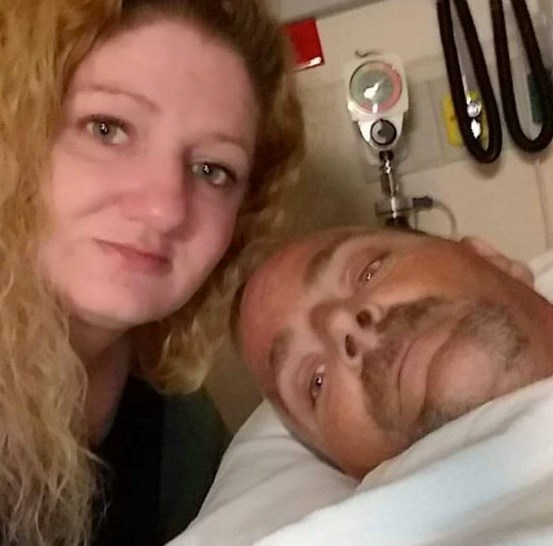 It's positive news after doctors in Grande Prairie first gave him just a 30% chance of surviving, his mother Debbie Wade said. He has no memory of the accident, she said. 
"This whole thing has been a nightmare for my family," she said, adding she has not been contacted by police regarding their investigation.
An online fundraising campaign was launched soon after the accident to help cover the costs of travel for Wade's family while he was in hospital in Canada.
The campaign is ongoing to help Wade and his family through his recovery. He still requires several surgeries and at least a year of physical therapy, his mother said.
Fort St. John RCMP said it does not comment on active investigations.
A landmark Supreme Court ruling in 2016 set limits of 18 months for cases to be heard in provincial courts, and within 30 months in superior courts, from the time charges are approved. 
Crown prosecutors won't accept a report and charge recommendations from RCMP until their investigations are complete, which would include reports from collision reconstruction experts and the forensics lab.
Email Managing Editor Matt Preprost at editor@ahnfsj.ca.