As Taylor elementary students went back to school with fresh new supplies and clothes, the school welcomed them with a fresh new look of its own.
The school has been given a bright and much-needed facelift complete with new exterior cladding, new washrooms, new windows, and a paved parking lot.
"To go from what it was to what it is was really good value for the money," said Brenda Hooker, secretary-treasurer for School District 60.
In all, some 56 tons of stucco and mesh waste were ripped from the exterior walls and replaced with metal cladding, the orange, white, and black colours chosen in conjunction with the school community.
Two inches of new insulation was also added to the exterior walls, every window was replaced with triple-pane glass, universal washrooms were built, and LED lighting and a bottle fill station were installed. The gym also got a fresh coat of paint.
Renovations are 95% complete, said Chad Cushway, plant superintendent in charge of school maintenance.
Brand new blinds are on order, concrete will be poured for new outdoor stairs, and exterior doors will be replaced. That will all be done before winter.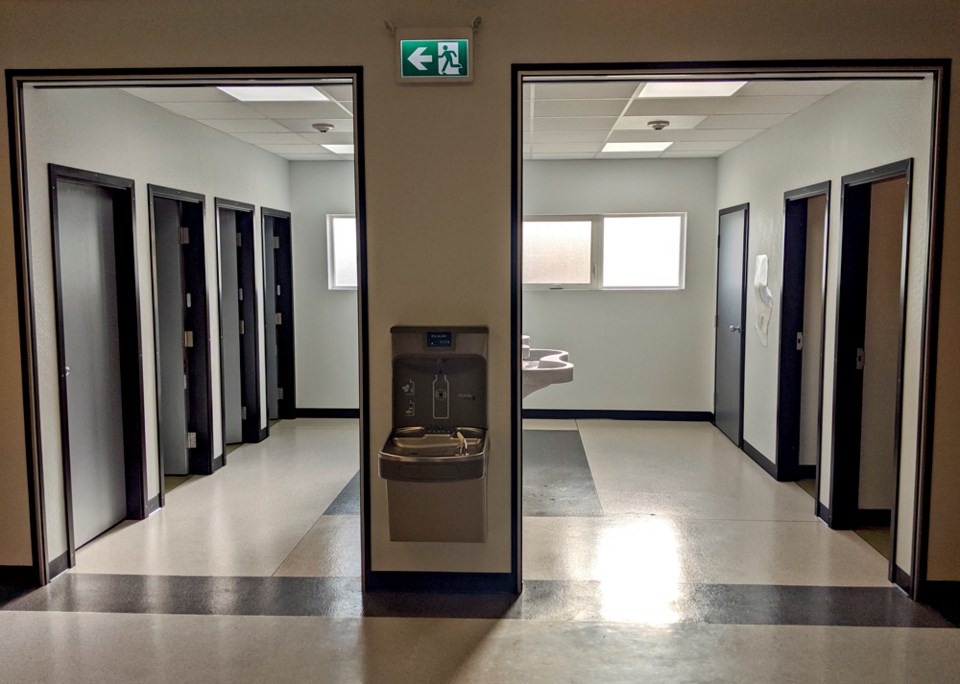 All told, the work doubles the insulation value of the school to help cut the utility bills, Hooker said.
The improvements cost just under $500,000, and were funded by a ministry of education facility grant.
The school district gets $1.4 million in facility grants each year, and the district worked with contractors to maximize the dollars spent on the Taylor project, Hooker said.
The district plans to upgrade one school a year and is building that into its five-year capital plan, Hooker said, adding the Taylor project will be highlighted to the ministry.
The next school slated for an upgrade has yet to be determined, though the district will be looking at those with the highest needs. 
"A lot of the schools are older and it's going to be a while before we see replacement schools," Hooker said. "We have a plan and we're working on it."
Email Managing Editor Matt Preprost at editor@ahnfsj.ca.