District of Taylor firefighters were honoured this week for their achievements and service with the department in 2020.
Firefighter Will Morgan was chosen and named by his peers as the department's 2020 Fire Fighter of the Year.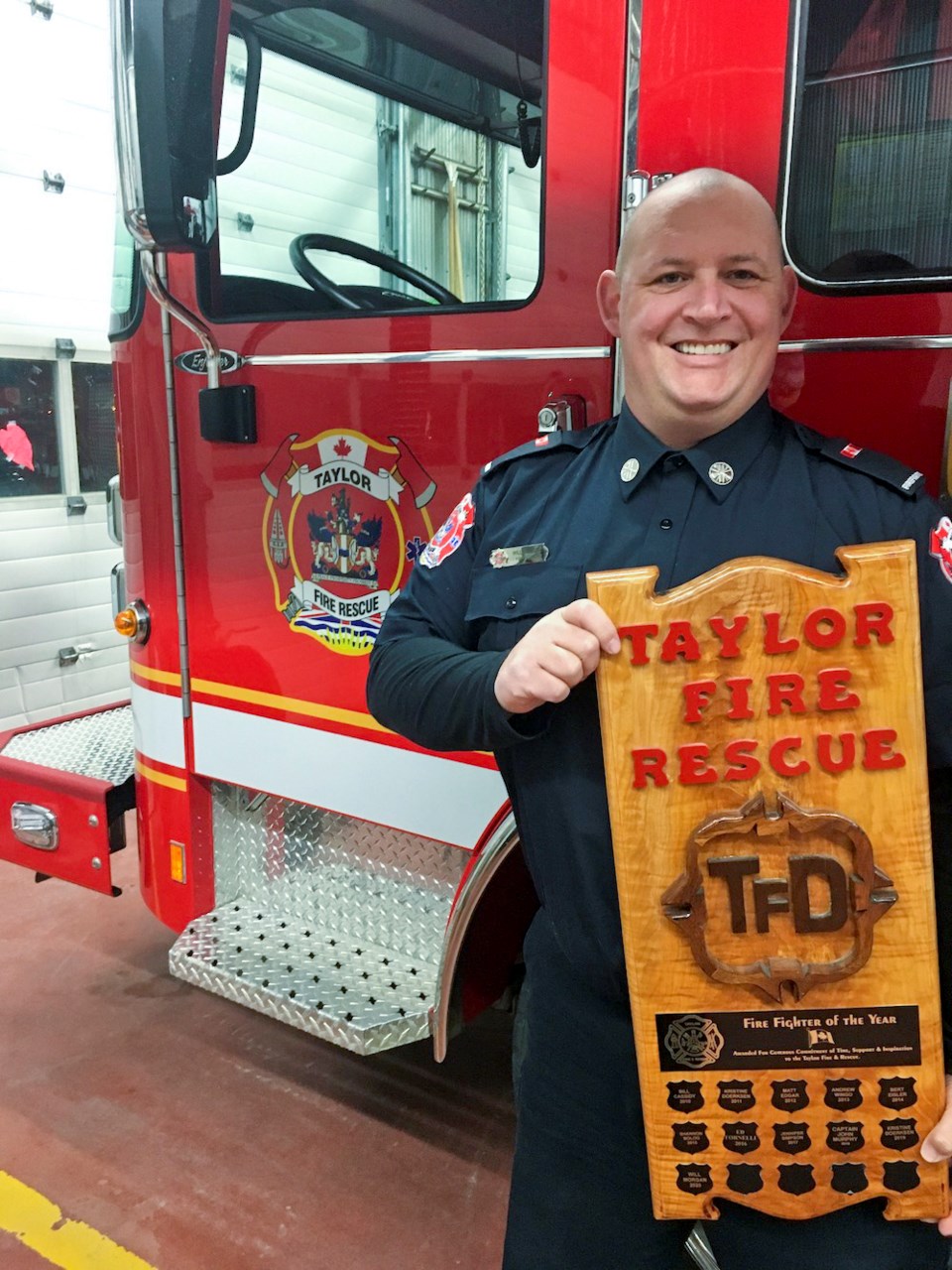 Lt. Kristine Doerksen was chosen and named by her peers as the department's 2020 Community Champion.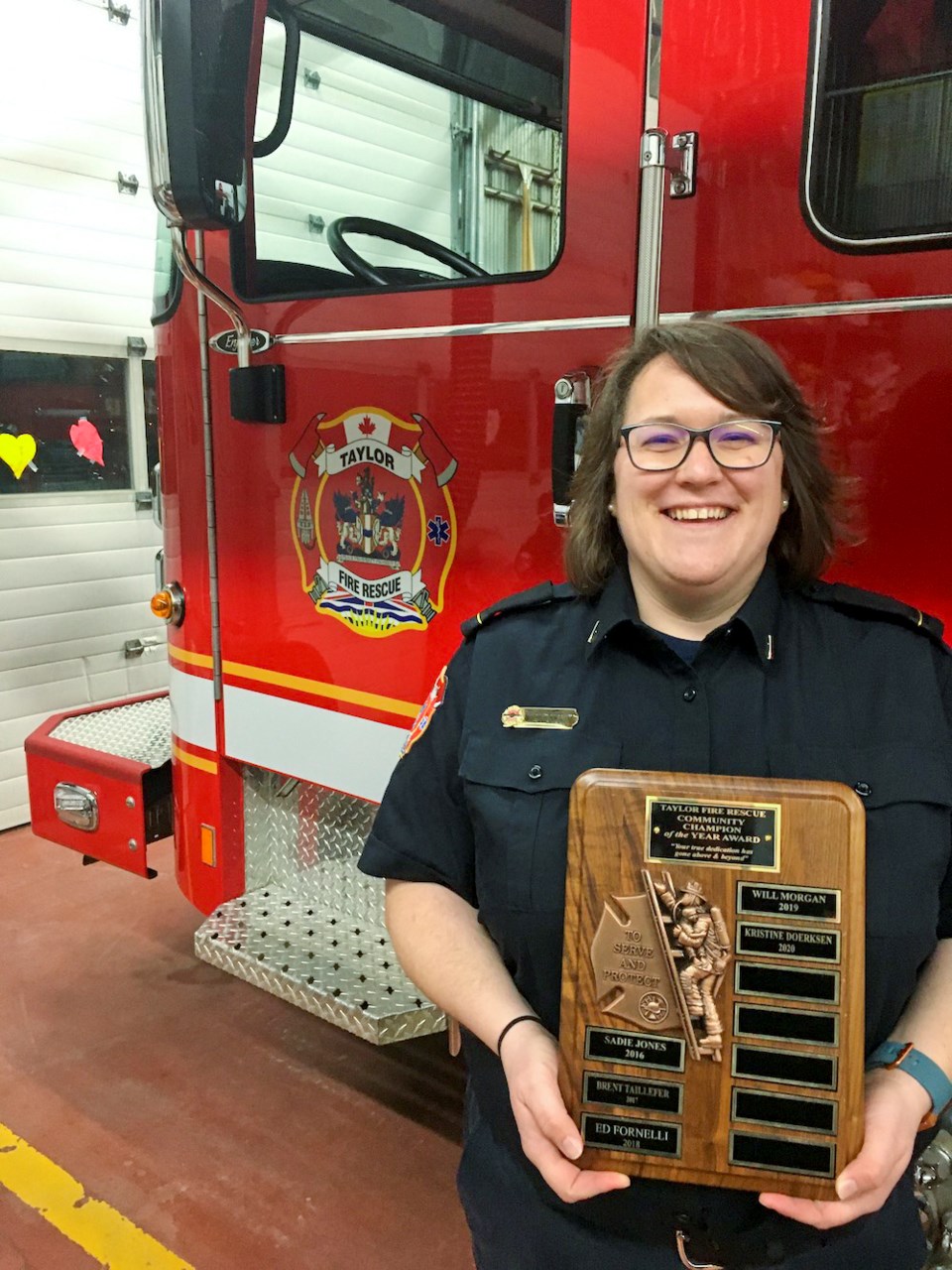 Lt. Brent Taillefer received an award for the Highest Attendance for Incidents, at 59%.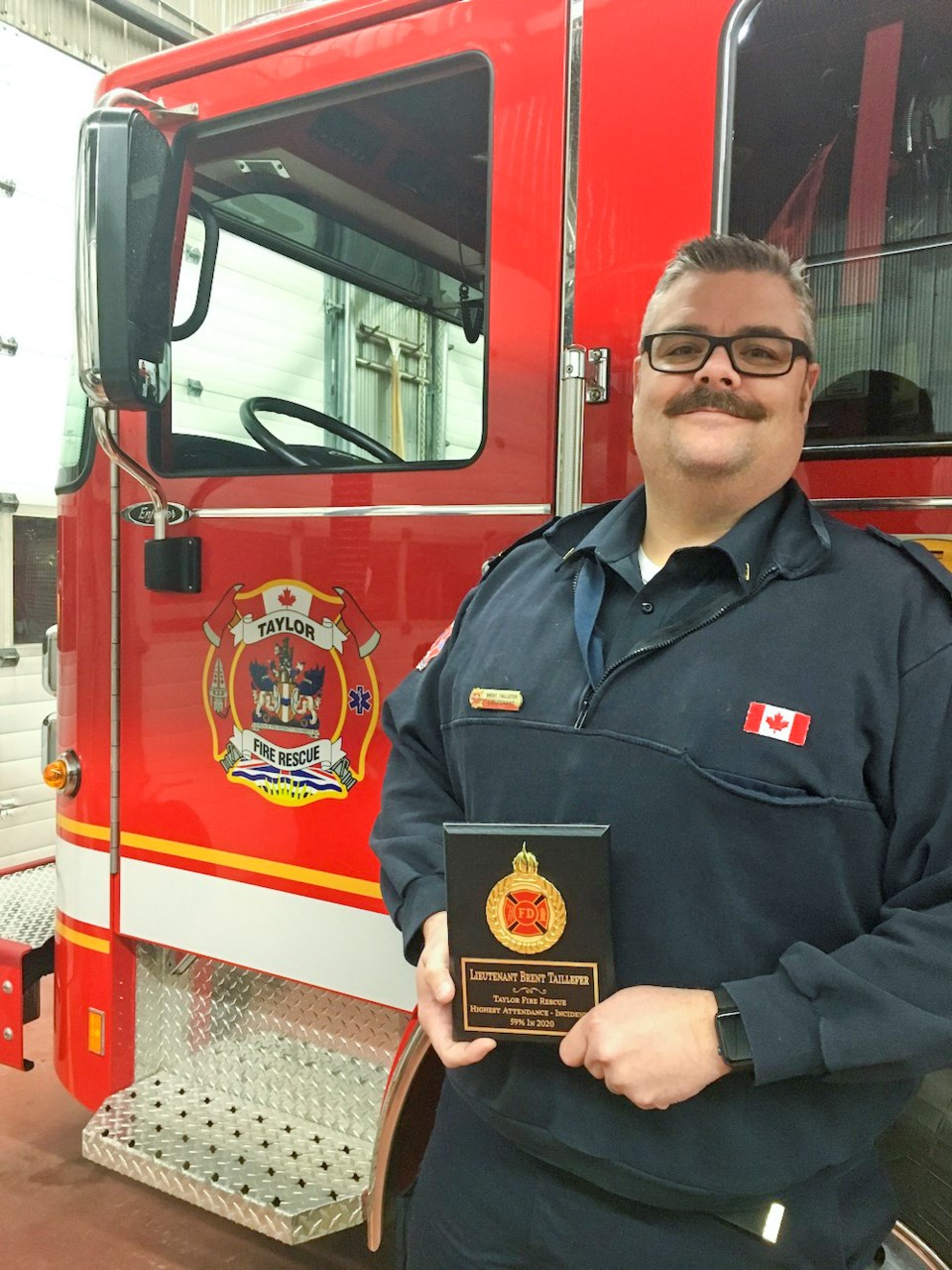 Junior firefighter Ethan Byford was awarded for having the Highest Attendance for Training, at 94%.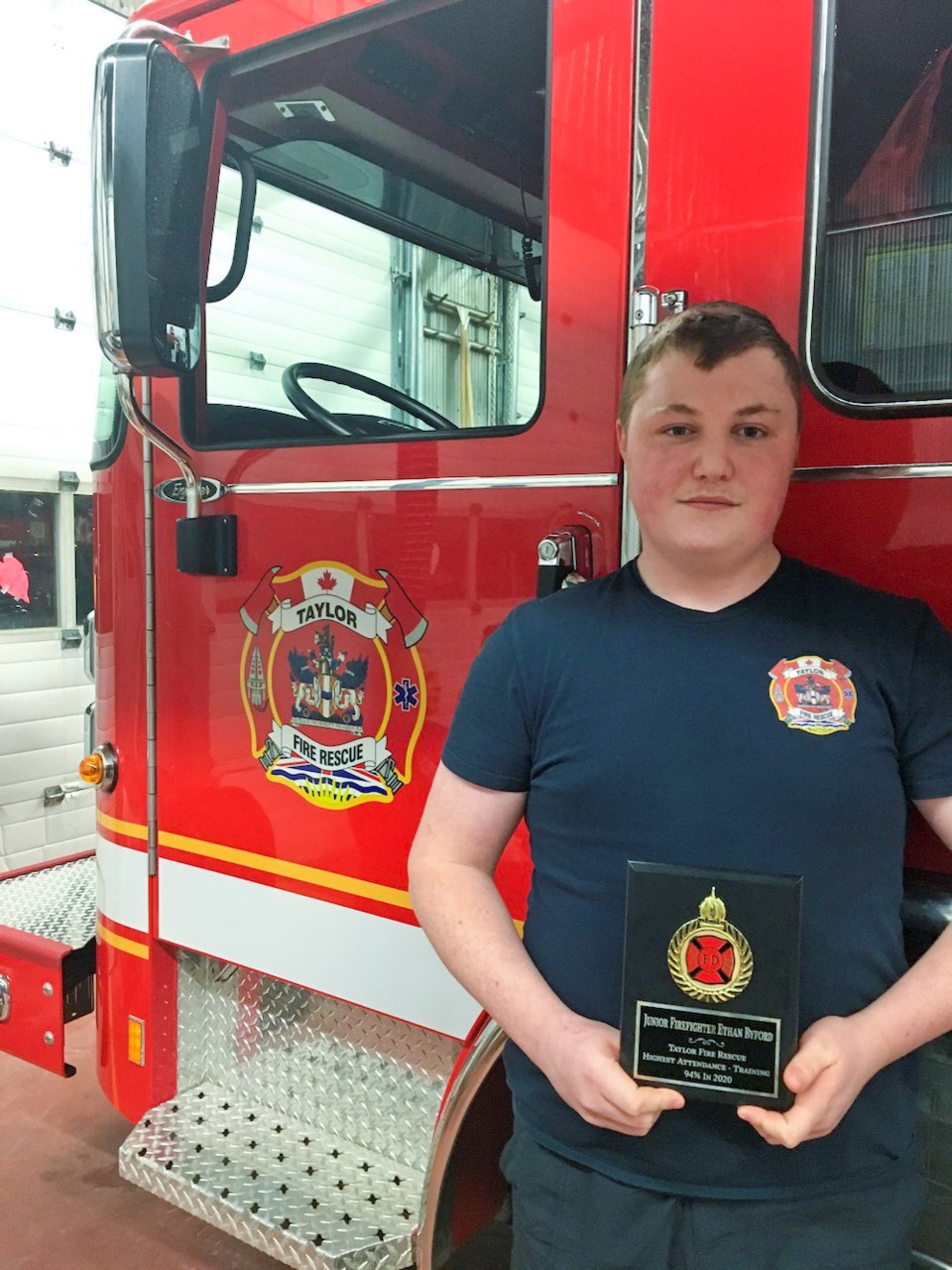 Except for the Fire Chief and Deputy Fire Chief, the Taylor fire hall is staffed by trained volunteers, including three volunteer captains, three lieutenants, and 12 firefighters.
The department is currently recruiting for those interested and who live within the district and its fire protection area.
A junior firefighter program is also open to students ages 14 to 18.
Learn more about getting involved by contacting Fire Chief Steve Byford at 250-789-3392, or by emailing sbyford@districtoftaylor.com
Email Managing Editor Matt Preprost at editor@ahnfsj.ca.