Taylor's landmark giant golf ball is no more.
It was dismantled on Feb. 23, the District said, after being built in 1994 to draw traffic to the Lone Wolf Golf Club.
According to some provincial and national tourism websites, the landmark was considered to be the largest golf ball in the world. 
Petro Canada donated one of its tanks to the the district when its refinery closed. Dennis Harker along with volunteers spearheaded the moving of the 37-tonne structure to the site.
NorthRiver Midstream dismantled the structure, which measured 42.3 feet in diameter.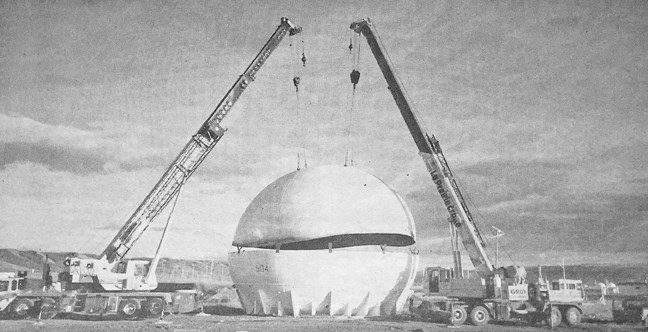 The district began looking at removing the landmark in 2016 to make way for housing development. The housing development since fell through, but the District felt that the ball had run its course regardless and should be taken down. 
"It's been coming for a long time. It's been there for more than 25 years and it had deteriorated," said Mayor Rob Fraser. "Some people did say they felt an attachment to it, but I don't think anyone was too upset."
Fraser said the cost to move the ball would have been around $80,000, and painting it would have been expensive as well. By contrast, it costed $7,000 to tear down.
"When it first went up there wasn't a lot of residents in the field and you had a clear look at the ball from the highway. Now that there's been more construction in the area, the sign became redundant," said Fraser.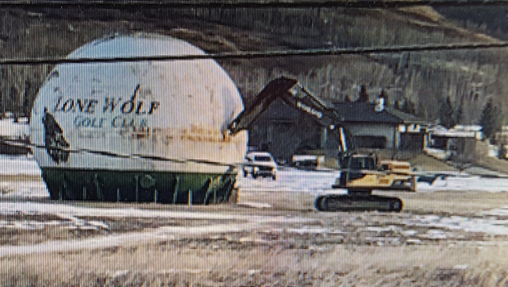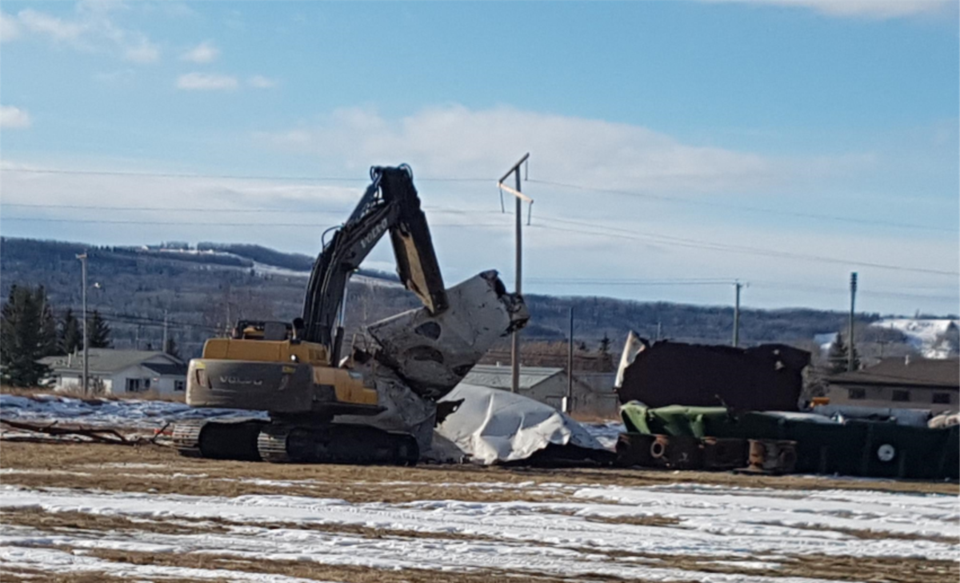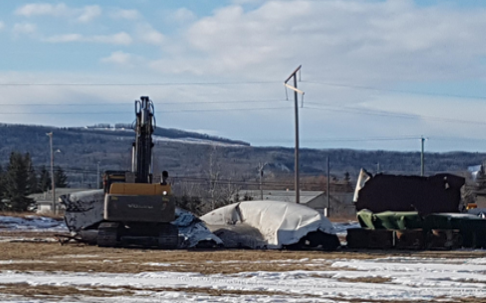 Email Managing Editor Matt Preprost at editor@ahnfsj.ca.
[Eds. note: Article updates with comments from Mayor Rob Fraser.]