RCMP are looking for witnesses to a fiery and fatal tanker collision on the Alaska Highway early Sunday morning, and which has closed a stretch of the highway for the next several days.
Emergency crews responded just before 7 a.m. to a report of a motor vehicle collision near the 230 Road in South Taylor, after a northbound tanker truck struck an unoccupied vehicle which had been left parked, or abandoned, on the side of the highway.
The tanker truck rolled over into the ditch as a result of the impact and immediately became engulfed in flames. The driver did not survive.
Dawson Creek RCMP are seeking witnesses to the event and are also looking to speak with any drivers that may have noticed the pickup truck parked on the side of the road, prior to the crash.
"All (is) still under investigation," Staff Sgt. Damon Werrell said Monday.
The highway is expected to reopen Thursday at the earliest as crews worked to repair a section of road that was damaged.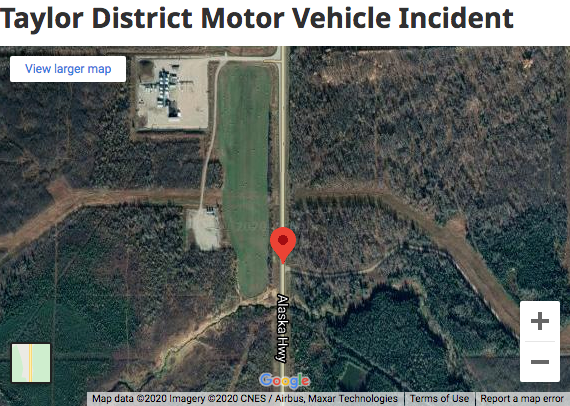 The flames from the tanker, which was carrying gasoline, ignited a culvert made of timber and creosote, with crews needing to removed a section of the road to get better access to the fire. Gasoline from the tanker was burned off before attempting to extinguish the blaze, said Taylor Fire Chief Steve Byford.
"It was a difficult culvert to put out," Byford said. "We eventually had to use an excavator to knock down the road itself to get better access to it, because it went right across the highway."
Charlie Lake and Fort St John firefighters also assisted. PRRD Fire Chief Edward Albury said a water truck was sent from Charlie Lake.
"We had some unique challenges with that particular incident," said Albury. "Getting to the culvert side of it was definitely the biggest challenge. We weren't gaining much headway trying to fight from either end or the open end of the culvert, because it was that intense." 
The accident happened about 24 kilometres south of Fort St. John.
Heavy traffic is detoured through Hudson Hope, while passenger traffic is being detoured via 228 Road, 243 Road, and 230 Road.
DriveBC says its next update won't be until at least Wednesday, Dec. 16. 
Initial reports suggested the tanker was carrying crude oil.  The ministry of environment says gasoline also "entered a small nearby frozen creek where it appears to be contained."
If you have information which may assist the investigation, please call (250)784-3700 and speak to the lead investigator, Cst. Sam Bratina.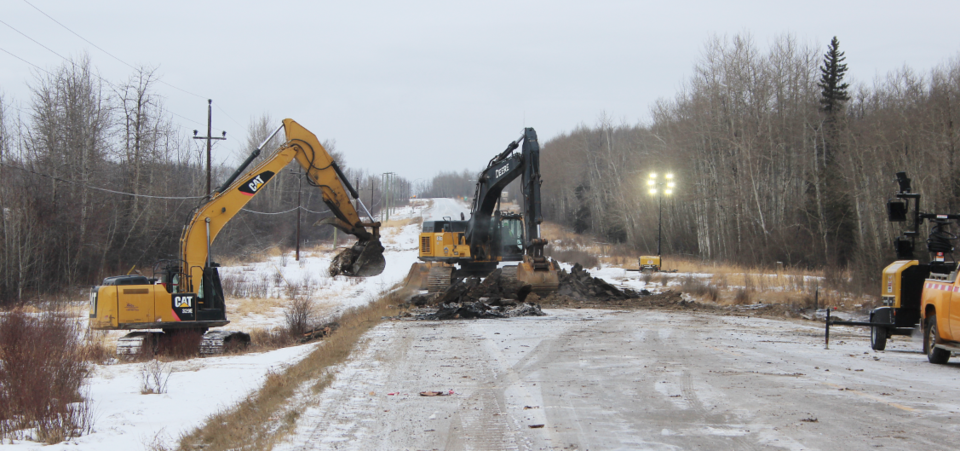 — with files from Tom Summer
Email Managing Editor Matt Preprost at editor@ahnfsj.ca.