A decade of locally reflective storytelling. TELUS STORYHIVE is celebrating its 10-year anniversary of supporting local content creators, giving communities in British Columbia and Alberta an opportunity to share their stories on the Canadian Broadcasting System. Focusing on giving a voice to underrepresented communities is one of STORYHIVE's main goals and they aim to inspire aspiring content creators in smaller regions that they don't need to live in the big cities to create meaningful content.
STORYHIVE is where it is today because of the immense talent, drive and creativity of content creators in Western Canada. STORYHIVE offers innovative programs that provide production funding, training, mentorship and distribution on TELUS Optik TV and online platforms.
Roll the highlight reel! STORYHIVE's impact during the past 10 years includes distributing more than $52 million in production funding, supporting 1,100-plus screen-based projects to be produced, and providing 10,000-plus hours of robust training and one-on-one mentorship. The programs have supported over 270 communities across B.C. and Alberta.
STORYHIVE is focused on their ongoing mission to support underrepresented communities, helping empower the next generation of storytellers and content creators.
"We are incredibly proud of the work STORYHIVE has supported over the past 10 years in communities in Northern B.C.," says Erin Shaw, STORYHIVE Vancouver Island & Northern B.C. territory manager. "Celebrating and amplifying Canadian-created content that is locally reflective and relevant is at the core of TELUS STORYHIVE's mission. It's been very rewarding to be able to amplify the voices of the community and champion the development of inspiring content."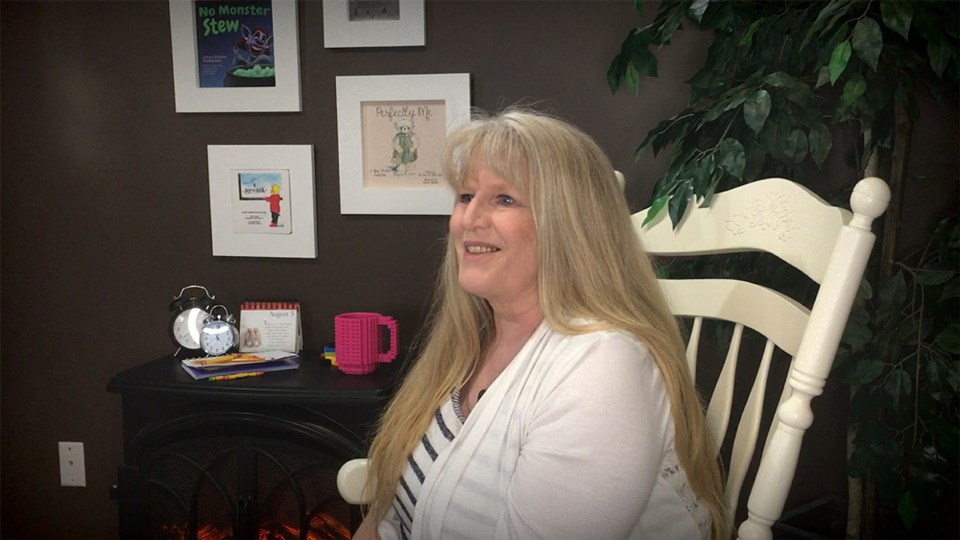 Fort St. John content creator, Bev Berg, was a STORYHIVE Voices creator and counselling hypnotherapist, who received production funding for her visual podcast, Through a Rosy Window into Wellness, Season 1, that was released in December 2022. In her project, she discusses the benefits of various mental health tools and activities geared toward parents.
"Along with my daughter Megan, an educator, we developed a book company with resources to entertain and encourage positive mental health habits, but we wanted to do something more to expand our reach to a broader, larger audience," explains Berg.
STORYHIVE provided their launch pad into visual podcasting.
"We were funded for Season 2, as well," Berg continues, "which is more about building villages within our communities, meeting your neighbours, and how we can make our small communities more aware of how to maintain positive mental health."
Each STORYHIVE project recipient is connected with a program manager, who is widely known to leave an indelible impression on creators, guiding and supporting them throughout their projects.
"The STORYHIVE team was very supportive," says Berg. "Our program manager for Season 1, Georgina Chaplin, always moved me in the right direction whenever I asked any questions. Learning about licensing was just one of many relevant aspects that stuck out."
Without STORYHIVE's support, many creators' dreams may not have been realized and gone unfulfilled.
"We wouldn't have developed our visual podcast without STORYHIVE's funding," admits Berg.
"At least not to the professional level it's at currently. It also allowed us to upgrade some of our equipment, and because of the training, we've improved, became better at it all."
Like Berg and thousands of content creators before her, she dreamed it and created it.
Check out the anniversary video Dare to Dream, Dare to Create at STORYHIVE.com/anniversary, where you'll learn more about STORYHIVE's journey and its funding programs, and perhaps, you'll be inspired to share your story, too.
Berg advises aspiring creators: "If you're sitting on the fence, check out the information session, which is a wonderful resource. Past content creators are there to answer your questions, providing insight you might otherwise not get about the program."
Celebrate this momentous anniversary by sharing the news with your network and perhaps rewatch or share some of your favourite STORYHIVE content.
If you're interested in discovering upcoming 2023 events, such as open houses and content creator chats, from now until year's end, follow STORYHIVE to learn more and connect with people in the content creator community.