If you're a first-time or emerging content creator in B.C. or Alberta who has always wanted to share your passion with your community, now's your chance. Get support for your content creation journey with TELUS STORYHIVE Voices 3.0. Intake is open now until May 11, 2023.
The search is on for local online content creators of all backgrounds to be part of TELUS STORYHIVE's supportive community, a creative hub to grow your impact, your audience, and develop your skills. Level up your content on TikTok, YouTube or Instagram, and access over 1 million new viewers on TELUS Optik TV. No experience necessary.
Voices invites creators to submit their content ideas, whether it's a lifestyle show, a how-to-series, visual podcasts or docuseries, the possibilities are endless. STORYHIVE is offering $10,000 in production funding, customized online training sessions, access to a community of support and distribution of your project on TELUS Optik TV and online channels for up to 100 selected applicants across B.C. and Alberta.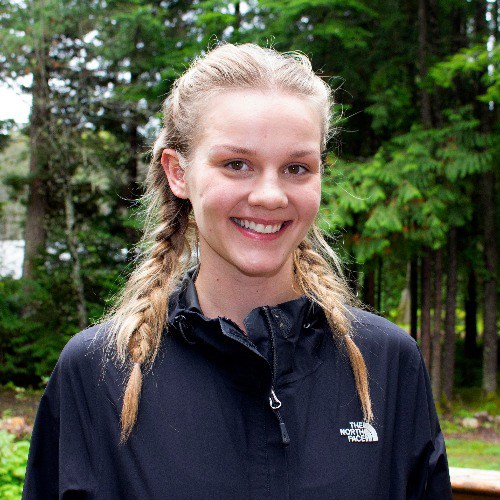 Four-time STORYHIVE grant recipient and video journalist, Jaylene Matthews, is receiving support to create Good in Terrace for STORYHIVE Voices 2.0, a six-episode series showcasing local non-profits and charity work in Terrace, B.C.
Looking to branch out of her previous work as a reporter, Matthews was interested in telling stories that encompassed the good things happening in Terrace, rather than the bad that reporters are obligated to cover.
Four episodes in and she's featured the local Thornhill Volunteer Fire Department, who decked out their trucks for the Christmas Parade of Lights, raising donations for the food bank; the Ksan Society, a charitable social service agency; and Sima winter festival, celebrating art, community and the environment.
Community is the backbone of TELUS STORYHIVE, and they work tirelessly to support their local creators.
"This project is all about being in the community," says Matthews. "STORYHIVE helps foster awareness within your actual community by funding these stories. I get to interview different people in Terrace, which has been super fun to see their different stories."
Matthews acknowledges, "It's people I wouldn't necessarily get to talk to in town, who are acting in service and doing good things. It's a small place, so once people see these non-profits online, we're going to recognize them around town, too. And it creates some nice local media for the community."
Erin Shaw, STORYHIVE territory manager reveals, "One goal with all STORYHIVE programs is to showcase that content creators don't need to be from big cities to create meaningful content."
"When I was looking for work around Terrace, I found STORYHIVE," says Matthews. "It's such a cool opportunity for anybody that's in a small town that is trying to get a project funded."
The support creators receive is comprehensive and invaluable, not only for their project, but for how they see themselves as artists. Each project recipient is matched with their own STORYHIVE program manager to support them along the way.
"My program manager Erin Shaw checks in on me regularly, just to make sure that my project is coming along, or if I have any questions," says Matthews. "STORYHIVE puts us all on a platform where we can talk to other creators or to our program manager, and she's always been readily available, which is really handy."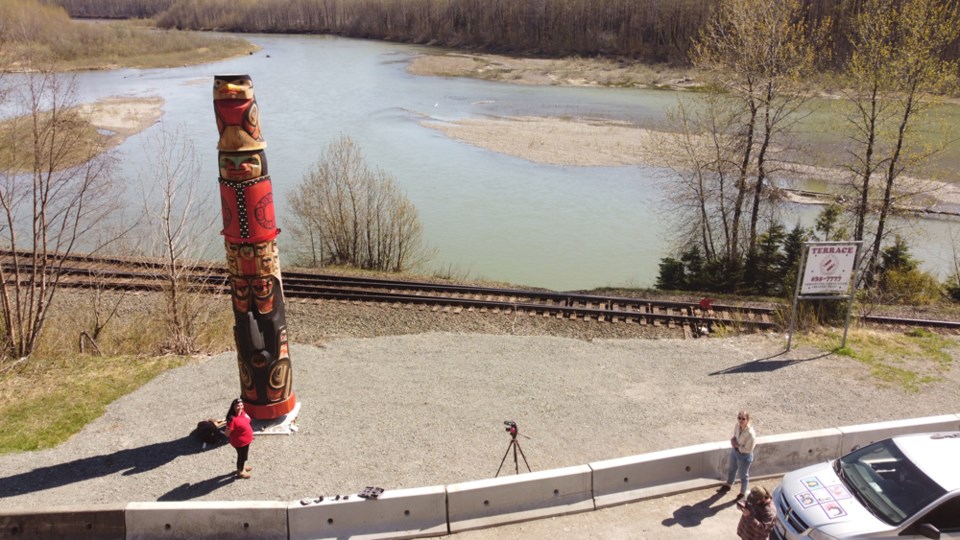 Matthews is quick to point out that the STORYHIVE team is open to letting you do what you want to do. "In terms of my artistic expression, they have never put any kind of a barrier on what I wanted to say, which has been really amazing. The program has been a sort of launching point for me and has given me a lot more confidence in what I was doing. It's really helped me out."
Matthews has this advice for future applicants: "Just go for it! And if this one isn't for you, then save all your application materials and find another STORYHIVE program and apply. I've applied for a lot I didn't get, and this one was the right program for me. It's an extensive process, but it's worth it. Just take the opportunity."
"We're so proud we have been able to grow this program aimed at new and emerging content creators interested in user-generated content styles over the last two years," says Shaw.
"Join us as we celebrate our third TELUS STORYHIVE Voices intake! We're looking forward to sharing the stories of communities across B.C. and Alberta and can't wait to hear from the people of Dawson Creek."
Your passion. Your community. STORYHIVE Voices 3.0 application portal opens April 4, 2023. Apply at STORYHIVE.com/voices before midnight PT on May 11, 2023.